Zengo Review 2023
---
Peter Torman
Contributor • Fact checker
---
Updated: May 23, 2023, 11:20 AM
Our review
When talking about the most secure crypto wallet on the internet, one of the platforms that must be kept in mind is Zengo. While other wallet features grow slowly, the Zengo Wallet is rapidly gaining popularity.
Also, it is fair to say Zengo is not only a secure wallet, as it also offers people features like swapping, buying, and the chance to save NFTs on one of the safest crypto wallets. And, even though the wallet can't be connected to other DeFi apps, there's still room for improvement for them.
Pros of Zengo
Zengo interface is relatively easy to use compared to other cryptocurrency wallet services.
Compared to traditional crypto wallets, Zengo provides a better security system with a 3FA to protect its users.
Zengo provides an app for both Android and iOS users that's easy to download and provides a user-friendly interface.
Zengo provides a keyless mobile cryptocurrency wallet, making it easier to use for all types of users.
The cryptocurrency storage in Zengo allows users to store over 70 different cryptocurrencies.
Cons of Zengo
Must have access to an iCloud or Google Drive account due to the MPC cryptography system Zengo has.
Buying crypto with a credit or debit card includes a 5.99% purchase fee which is a bit high for some users.
Zengo has not considered whether a fully non-custodial wallet is due to the usage of certain third-party options.
Some famous payment methods are not available to purchase crypto, like Apple Pay.
Fees
1.99%-5.99%
TLDR
Zeongo is the first wallet that does not use private keys to operate. Over 70 different supported tokens are available for people to buy, sell, or trade cryptocurrency on the platform.
Fees are 1.99%-5.99% depending on whether you buy with credit cards or bank transfers. Network fees are still taken into consideration when trading cryptos.
Users can buy cryptos using a debit card, swift bank transfers, or a credit card. There's no Apple Pay or similar methods available.
Thanks to 24/7 customer support, Zengo assists all its users in record time
Who should use Zengo?
Part of those who should be using the Zengo wallet are people who need to keep their cryptocurrencies stored in a safe place. The Zengo wallet aims at a specific public, as they want to provide a secure mobile cryptocurrency wallet that changes the game's rules.
Thanks to the private key vulnerability issue being solved, Zengo takes a step forward in what they provide, making it one of the best cryptocurrency wallets for all types of users. The best thing is that both crypto users and NFTs holders can take advantage of the Zengo features.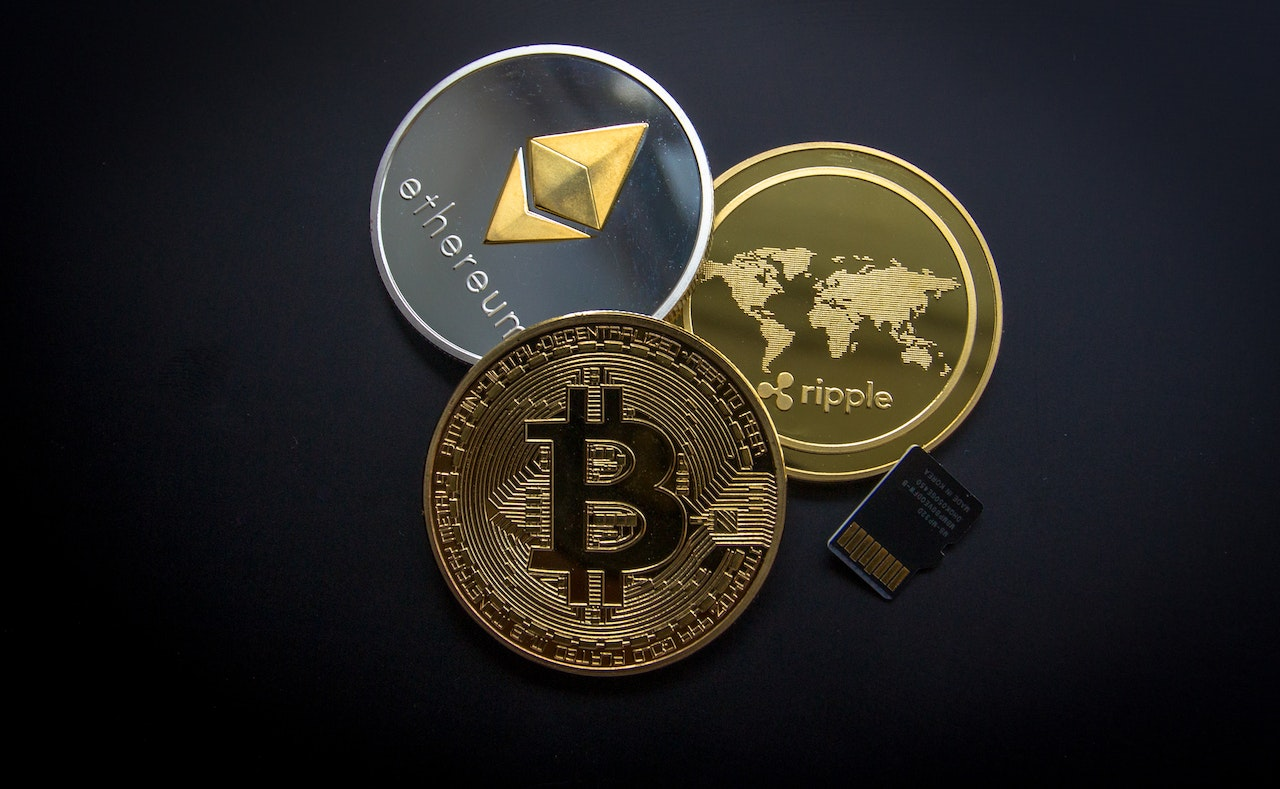 Of course, Zengo's features don't stop there. Those who want to buy or sell with accessible fees can take advantage of this while saying goodbye to the hardware wallets. Lastly, those who simply want a place to store their assets can rely on this wallet.
What makes Zengo a good choice?
Nowadays, Zengo has over +700.000 active users who rely on this wallet. Overall, the Zengo project has been taking over different issues that were found around the crypto world, and that could affect the crypto journey for some people.
It is fair to say that, in the case of York, Texas country restrictions, Zengo might not be the best option for people to use, but for those where there aren't limitations, this wallet provides a reliable alternative for crypto assets without needing any type of private keys to access the wallet.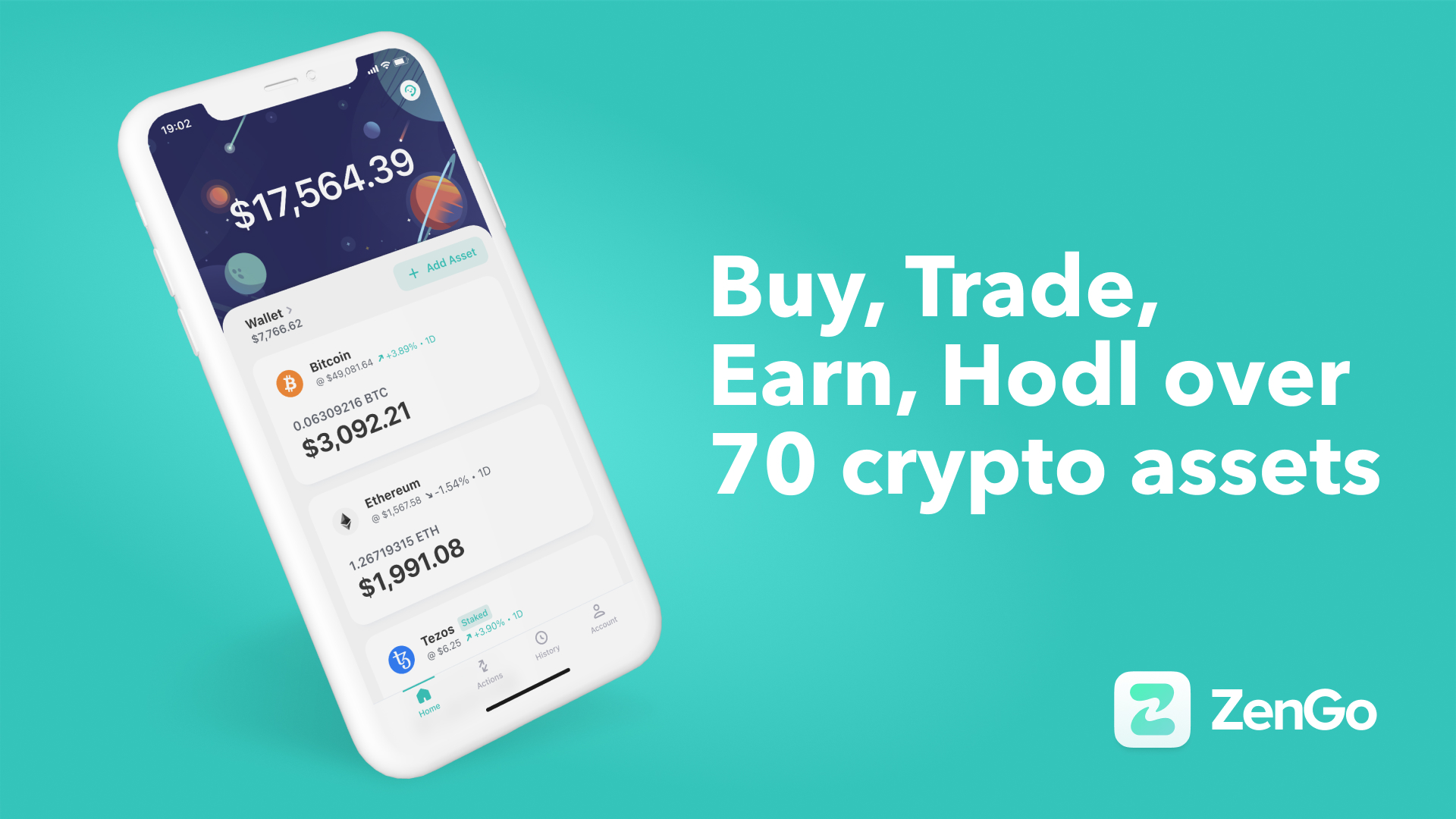 Other than this, the Zengo fees are acceptable, and the fact people can access over 70 different cryptocurrencies makes this platform quite complete. Many cryptocurrency wallets provide similar solutions but aren't as good as Zengo with all its features.
Zengo Fees
Operating within the crypto world is known for being, in some cases, experience. Local currency conversion features can vary a lot depending on the platform fees, and that's something that those who want to use Zengo need to know.
In this particular case, there are three different types of fees that must be taken into consideration by everyone using this keyless mobile wallet. Let's see them all and see how fees might affect users' choices.
Zengo Crypto-to-Crypto Fees
Zengo servers allow people to make swaps from one crypto to another as long as it is available on the platform.
Of course, the fees that are taken into consideration here aren't only coming from Zengo. There are network fees that are also part of the transaction. But what's good to know here is that the 0.5% fee is only applied when trading cryptocurrencies, which is great.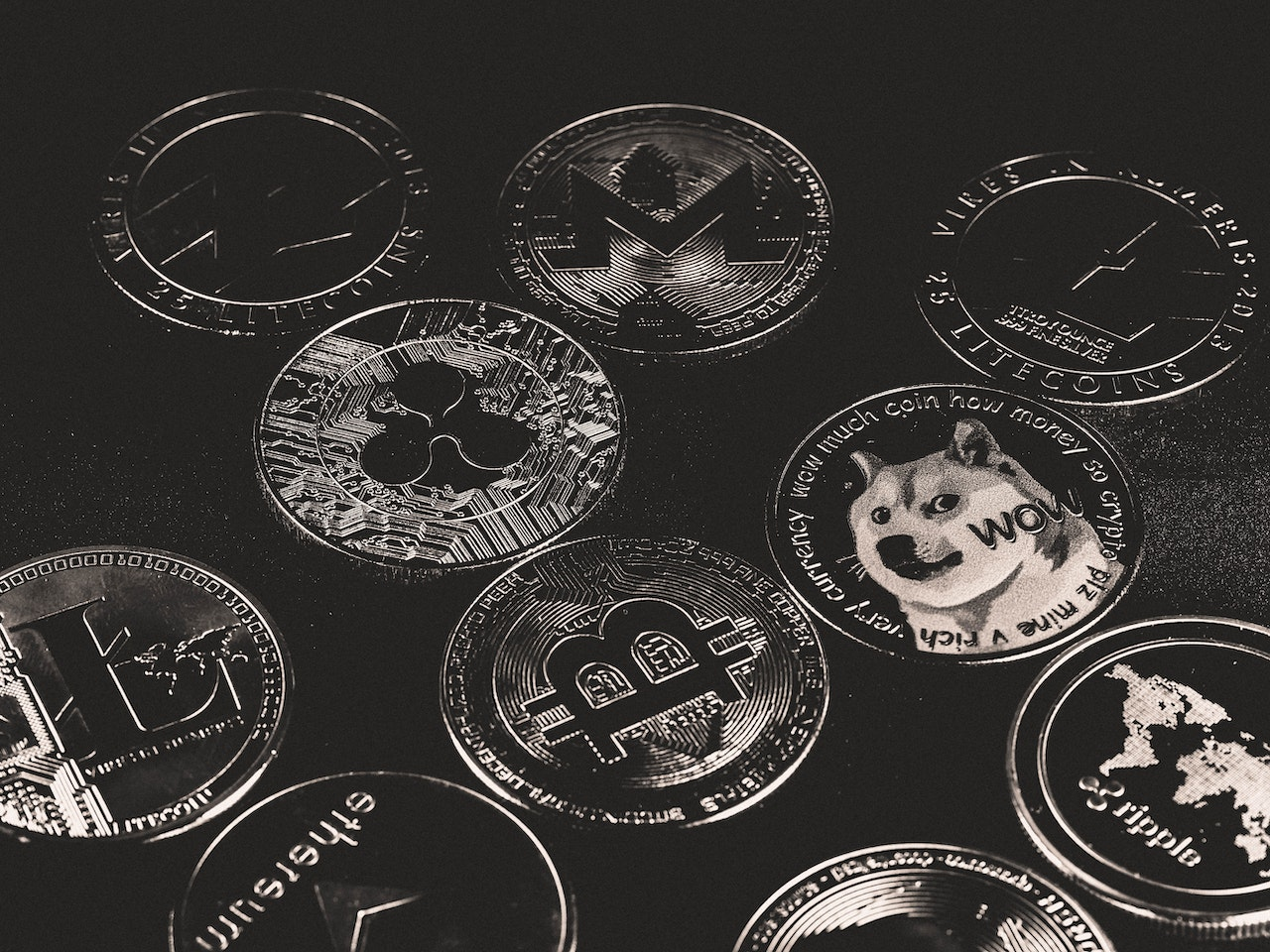 For those sending or receiving any type of crypto assets, the operation is totally free with zero fees, while the only fees applicable here are the networks fees when sending cryptos to a different address.
Zengo Fiat-to-Crypto Fees
As said before, Zengo allows its users to buy cryptos using either a debit or credit card, but for these transactions, there's a fee that must be paid every time someone buys something through the platform. In this case, the fee is 5.99%, which is acceptable when compared to other competitors.
There's also a fee when buying cryptos with a currency that isn't USD/AUD/CAD/EUR/GBP. Also, there are other methods for people to use, such as a bank transfer for buying cryptos as well, but it adds a 1.99% fee for EU or UK residents using this payment method.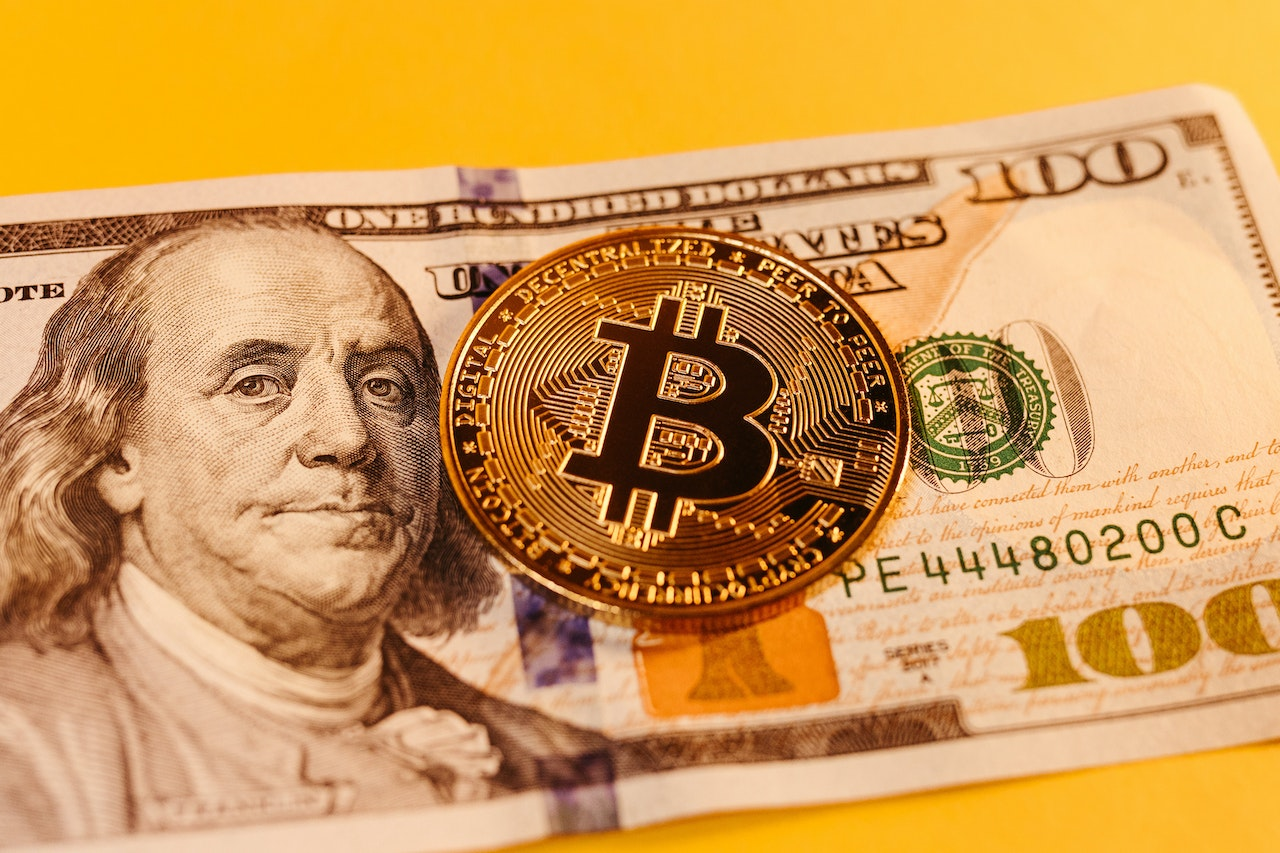 Lastly, there's a 0.1% fee applied to stablecoins that are purchased using a bank wire method, which is a method that has been opening new doors for Zengo around the world.
Zengo Crypto-to-Fiat Fees
When talking about crypto-to-fiat operations, there's more than just fees to consider, as the minimum and maximum limits of the platform must be considered by users as well. These limits are applied for withdrawals, which are 2.000 EUR per day or 10.000 EUR per month.
Through Zengo, people can sell cryptocurrency for any fiat currency thanks to MoonPay. Each operation has a 1.99% fee, as well as a network fee that might vary from operation to operation.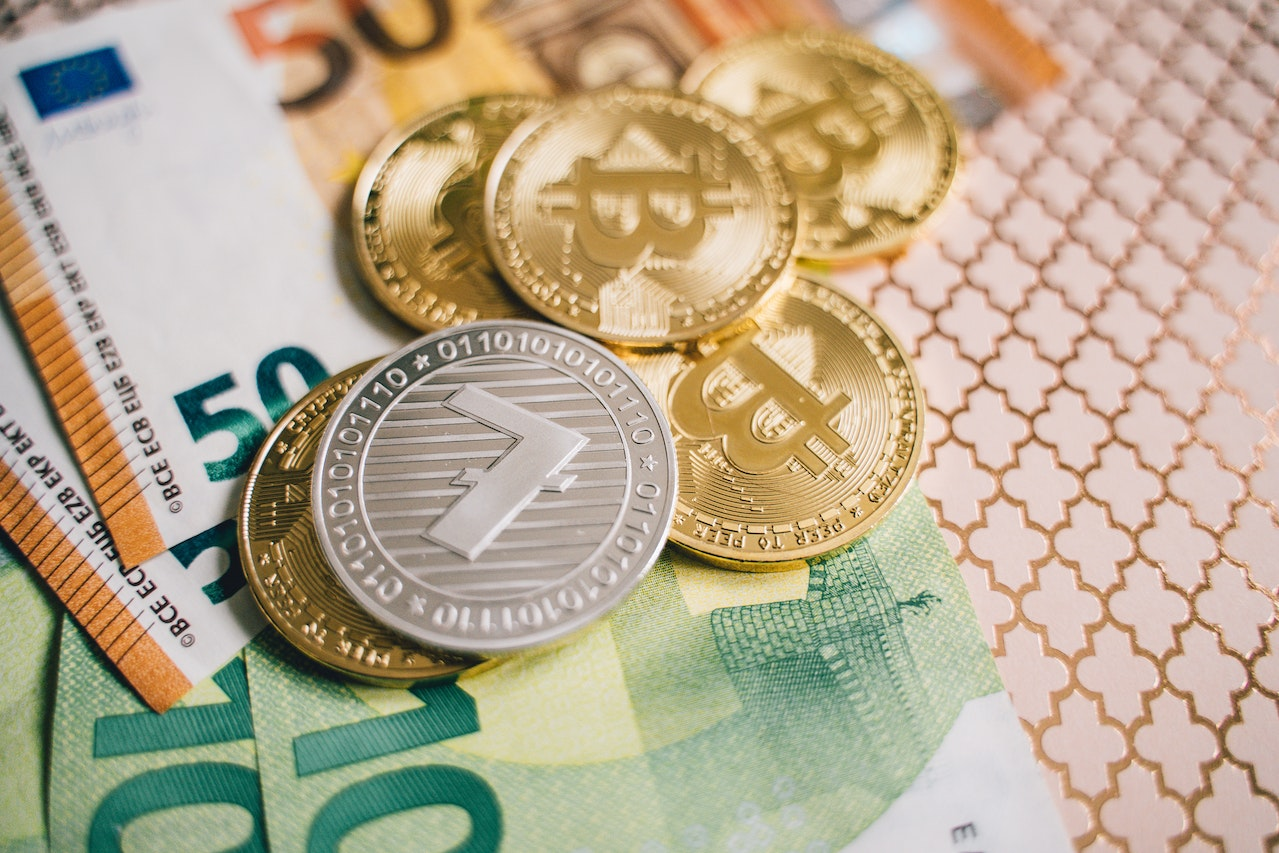 As for the limits, the minimum transactions on the platform are 0.0001 BTC, 0.01 ETH, 0.05 BCH, 30 USD Coin, and 30 USDT.
Zengo Features
Secure Crypto Wallet
Part of what we can see when making a Zengo review is how secure the platform can be. Thanks to the solution given to avoid the private key vulnerability issue, users won't have a hard time thinking about the security of the wallet.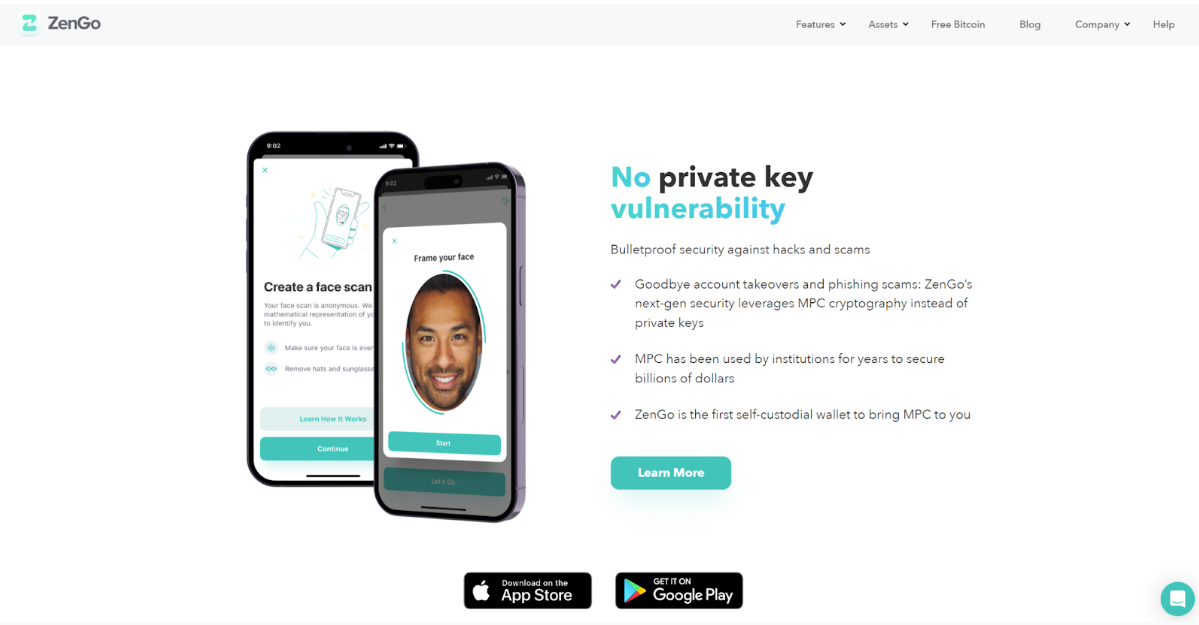 Therefore, allowing people to use an advanced cryptography system, known as MPC, inside the platform takes security to a whole new level, making Zengo the first wallet to do this in modern days.
Strong Customer Support
Zengo aims to provide the best customer service on its platform. Their team is available to help its users 24/7, and the best thing about this comes with the fact there are different channels to ensure communication.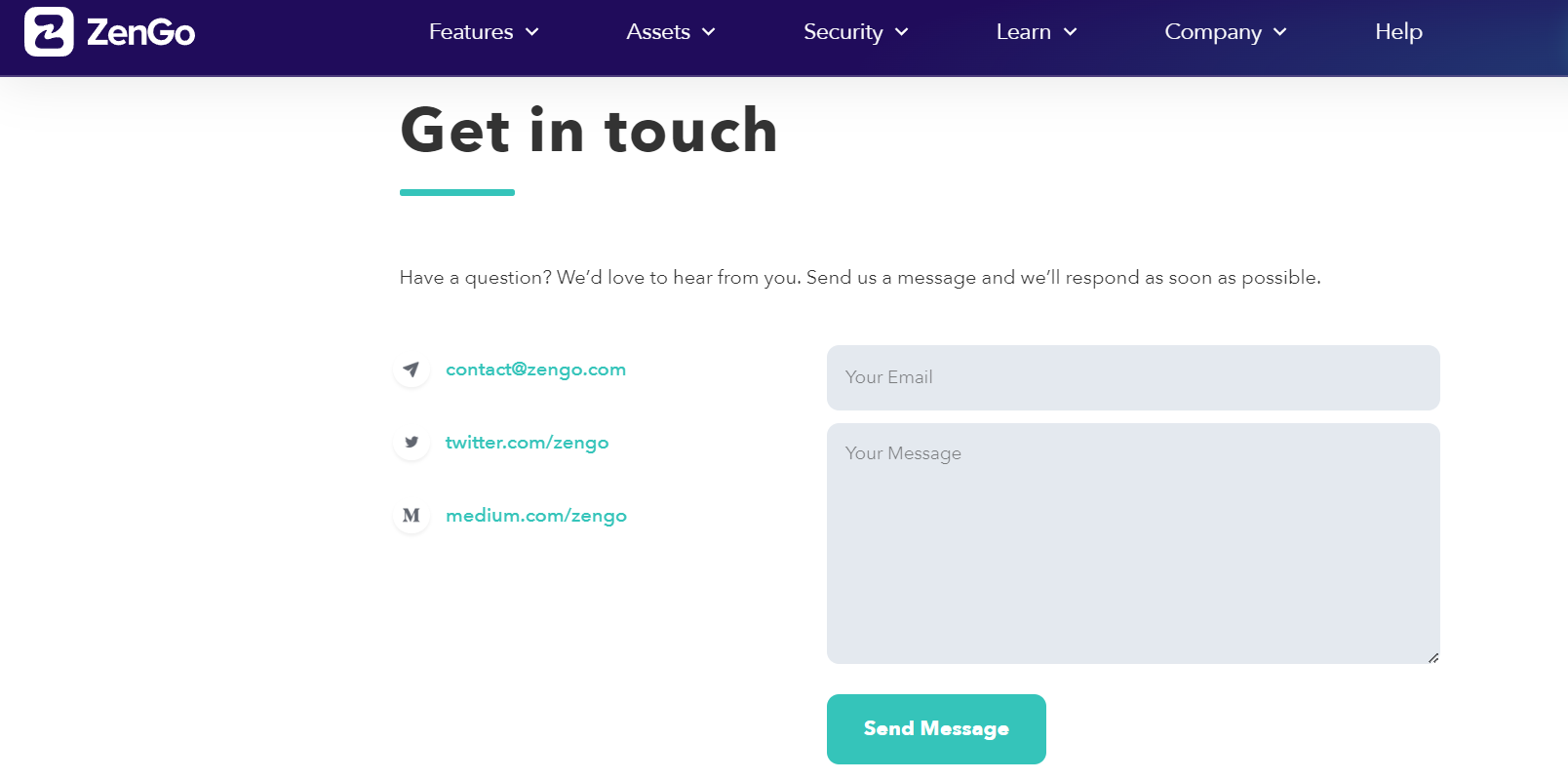 Part of what makes a project famous is, without any doubt, the chance to help out its users as soon as there is an issue going on.
Mobile application
Overall, the user interface is one of the most vital points everyone can see when using the Zengo app. The app allows people to visit it at their own pace, and there's no need to rush if they want to see all the features it provides.
Storing cryptocurrency, taking a look at the crypto economy, receiving crypto, making cryptocurrency trades, and much more can be done through the app.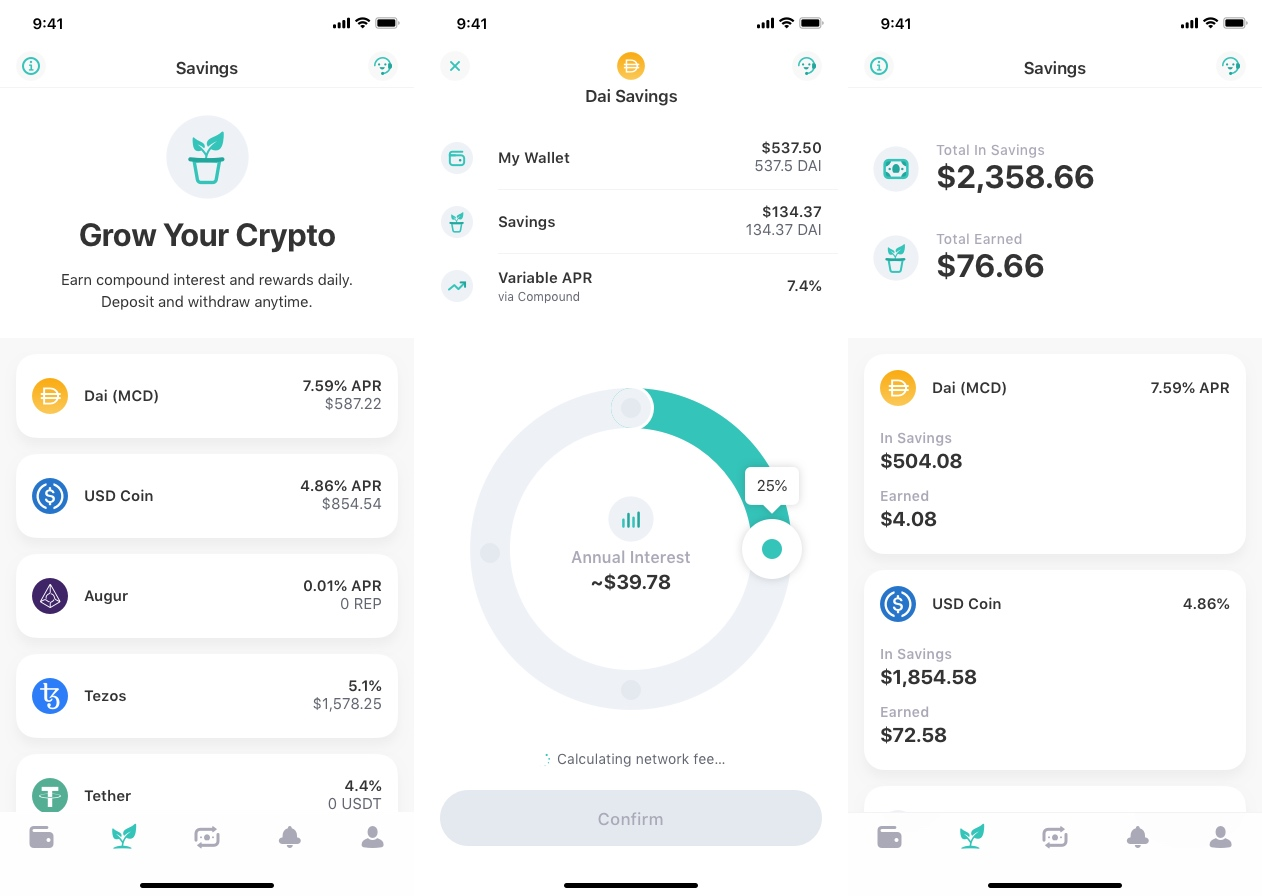 The best part about this app, leaving the easy-to-use interface aside, is that new crypto users can use it without having a hard time, which is great.
NFT Wallet
Since the NFTs became famous around the crypto world, having the chance to store them in a secure platform has become one of the main things NFT owners can do, and that's one of the solutions Zengo provides.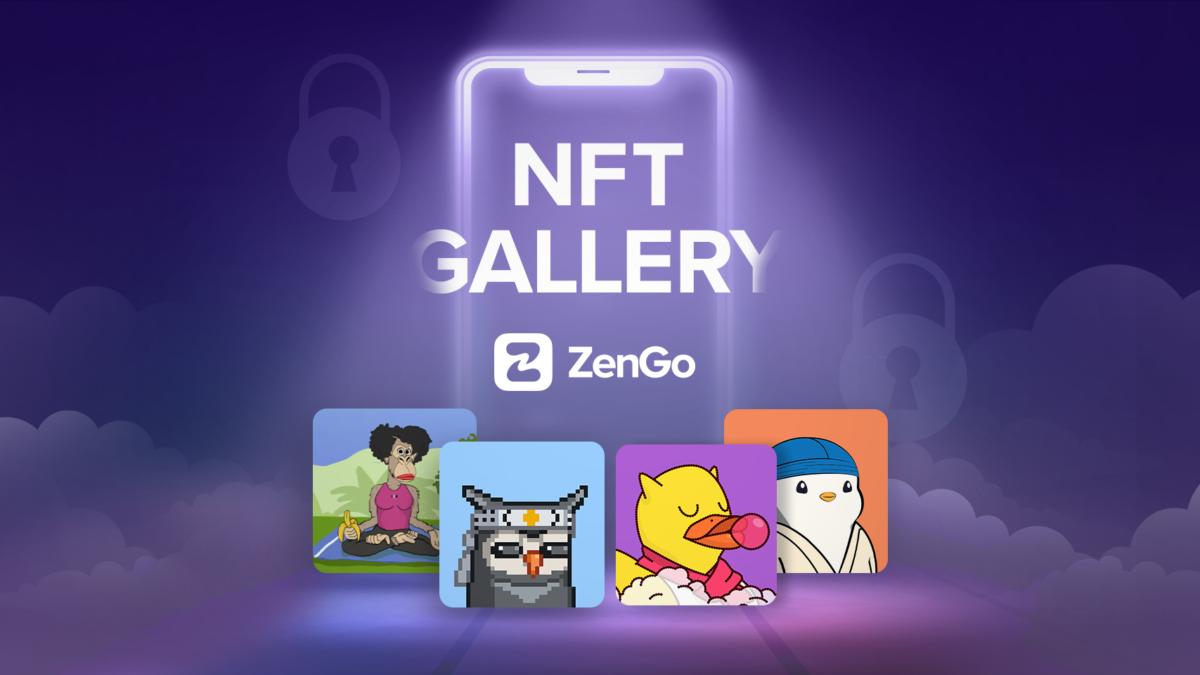 Zengo supports NFTs in a different way by giving a wallet to store them all in the same place, and thanks to the bulletproof security of the wallet, it is hard to tell people a better place to store them than here.
Cryptocurrencies available at Zengo Wallet
One of the things we previously mentioned about Zengo was the number of cryptocurrencies available to either buy or sell on the platform.
As long as people stick up to the minimum transaction amount and the minimum or maximum amount and remembers the different processing fee on the platform, there shouldn't be issues related to operating with over 70 cryptos, such as the following:
1 – Bitcoin.
2 – Ethereum.
3 – PancakeSwap.
4 – Dash.
5 – Terra Classic.
6 – Fanton.
7 – Flow.
8 – Bitcoin Cash.
9 – Avalanche.
10 . Polka Dot.
11 – USD Coin.
12 – Binance Coin.
13 – Dogecoin.
14 – Shiba Inu.
15 – Chiliz.
As seen here, even though these are only 15 cryptos, there are more supported tokens that all the users can either buy, sell, or store.
Compared to other wallets, Zengo solves more than just a security issue and takes a step forward in adding more features and crypto trading opportunities.
Opening an account at Zengo
Creating an account at Zengo Wallet is easier than expected. Overall, the process won't take much time to be completed and is user-friendly.
Step 1: Visit Zengo website to download the app
The first thing needed to create an account is downloading the app by visiting the Zengos website.
Step 2: Open ZenGo and enter your email address
To create an account, follow the on-screen instructions and provide an email. After doing so, an email will be sent to complete the registration process.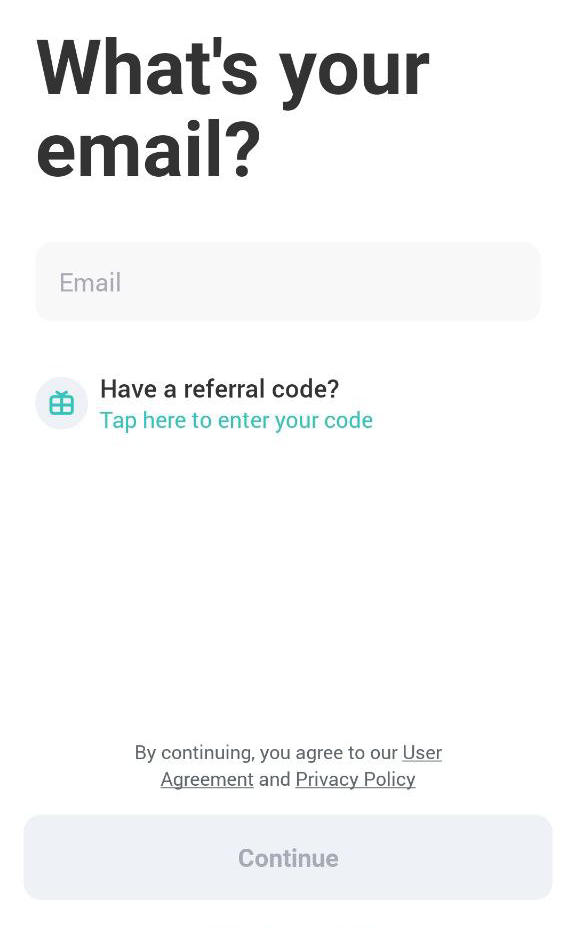 Step 3: Set up a local biometric authentication
After confirming your e-mail, return to ZenGo and set up a local biometric authentication (choose between Face ID, Touch ID, etc)
You will have the chance to choose whether you want to use biometric security or not.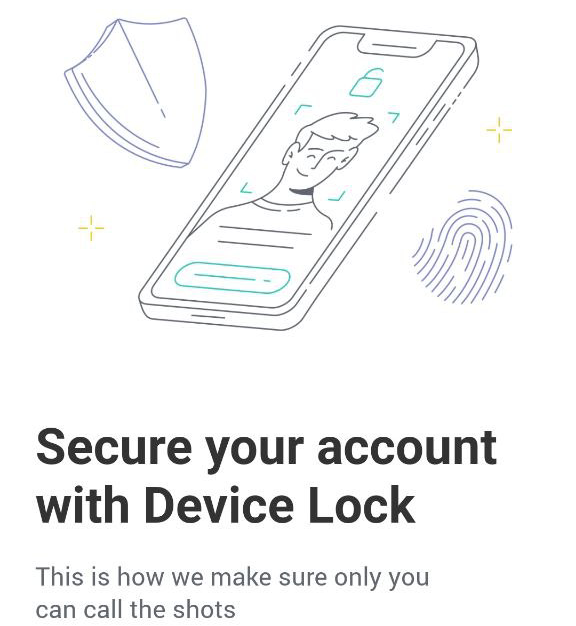 After this step is done, the app will show you the different options available for you to do with the app.
Step 4: Enjoy trading!
You can either buy crypto, receive cryptos and NFTs or they can simply explore the app.
There's no need to worry about the private keys and the private key vulnerability issues, as that's something left aside when using Zengo.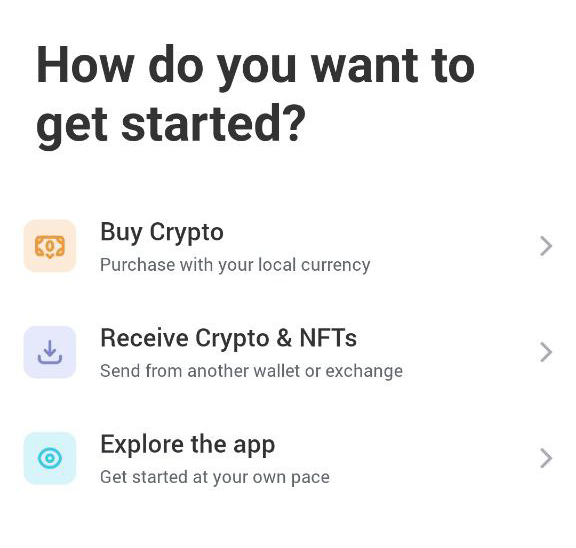 Explore "Actions" in the Zengo App
Lastly, there's a menu named "Actions" in where you can find different features. Here, all the possible transactions that can be done within the app are shown. Also, you have the option to take your identity verification level higher using a "Recovery Kit" feature available in the app.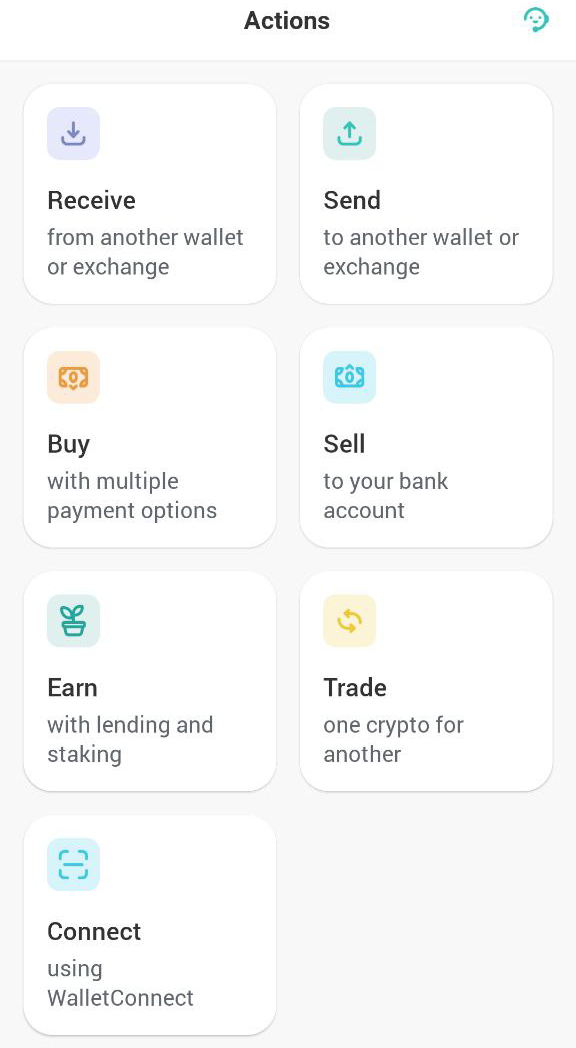 You can also check "History," where you can find all your transactions. By pressing the "Home," button, where you can analyze cryptocurrencies thanks to the easy user interface available.
How can Zengo improve?
The idea of leaving the private keys aside sounds like something great, and there's no doubt the overall idea of the wallet is attractive, but there's still room for improvement in different aspects regarding how it works.
Centralized apps
One of the main aspects crypto platforms tend to reach is decentralization. In this particular case, that's not something that can be possible. Don't get us wrong on what we say; not needing a seed phrase is a great idea, but relying on centralized features is not what some users might expect.
The Zengo servers are part of these authorities, while the other ones are both Google and iCloud, depending on the device people are using. The wallet is still attractive, but this can end up changing the idea of how some users perceive it.
Zengo is not a non-custodial wallet
Even though the Zengo team says this is a self-custodial wallet, things are slightly different here. What happens here is that due to the fact there are third-party authorities storing part of your data, the wallet can't be taken as a self-custodial one.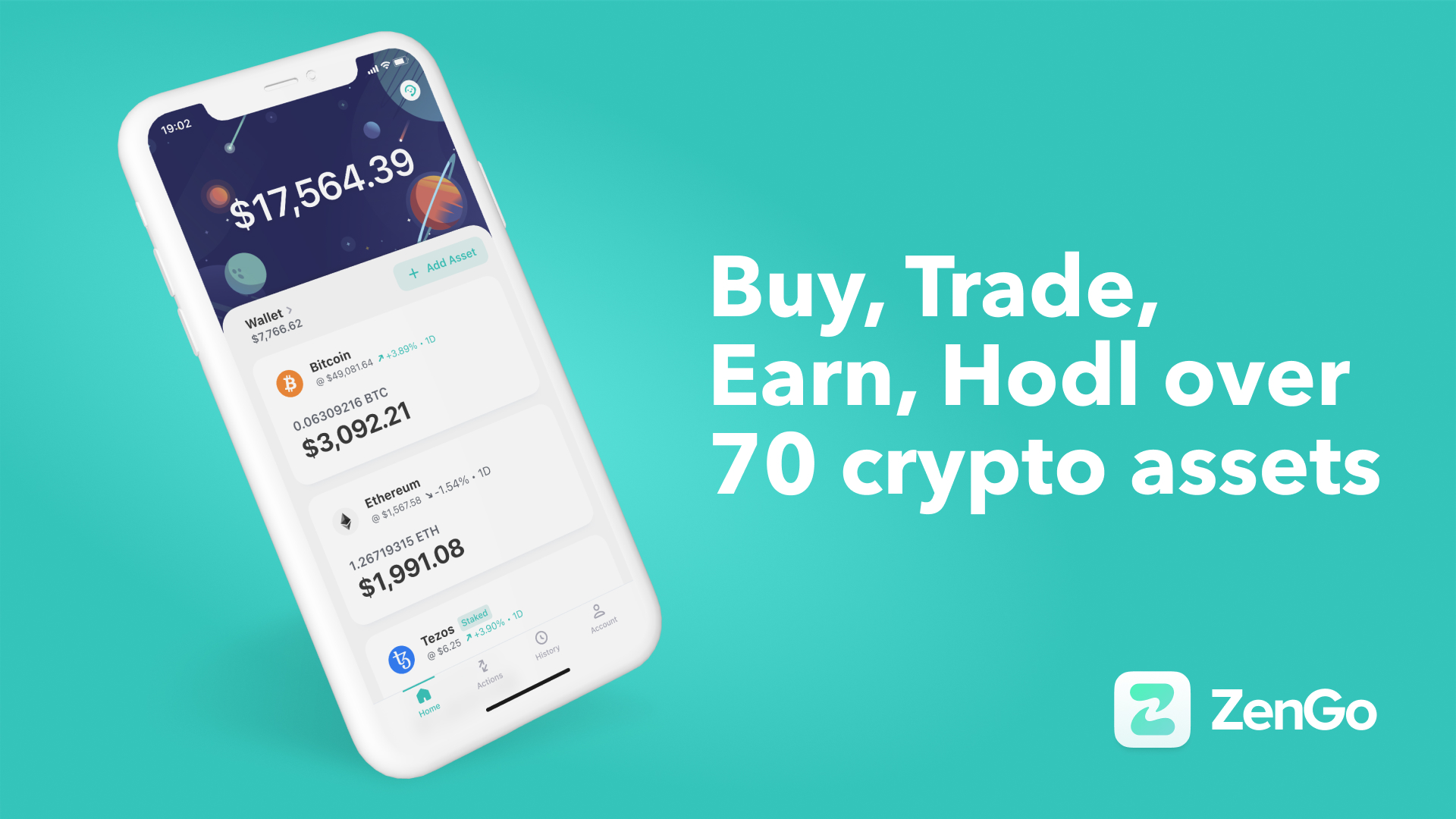 Zengo FAQ
How is Zengo different from other crypto wallets?
The main difference between what Zengo offers from other wallets is that they got rid of the private key vulnerability issue by adding an MPC system, making it safer for all its users even though they need to use iCloud or Google Drive for certain actions.
Are there fees for local currency conversion when buying crypto on Zengo?
Yes. The main currencies accepted in the platform are USD/AUD/CAD/EUR/GBP. If someone buys with a different currency using a debit card or a credit card, there's a 5.99% fee and a 1.99% extra fee for those using bank transfers.
Can an EU or UK resident use Zengo?
Yes. There are no limitations to using the wallet while being a resident of a country from the EU or while living in the UK.
In which countries can't Zengo be used?
Zengo limits its operations to certain countries/areas. In this case, these are the countries where the wallet doesn't work:
Bangladesh
Cuba
Iran
Ivory Coast
Myanmar
North Korea
Pakistan
Panama
South Sudan
Syria
Zimbabwe
In the United States, the following states are either limited or restricted: Hawaii, New York, Rhode Island, US Virgin Island, Louisana, New York, and Texas.