Cheapest Way to Buy Bitcoin: What's the Best Site to Buy Bitcoin
---
Peter Torman
Contributor • Fact checker
---
Updated: May 23, 2023, 11:29 AM
TLDR
Cryptocurrency exchanges are places where traders can buy, sell and convert various cryptocurrencies. They serve to trade digital and fiat assets.
Today, many crypto exchanges offer different conditions: competitive prices, high speeds, increased security, specialized financial products, and much more.
We have reviewed over 10 of the largest cryptocurrency exchanges and evaluated them for cost, security, and user-friendliness.
We focused on specialized cryptocurrency exchanges and then looked at trading platforms that allow trading in other securities.
As a result, according to the totality of factors, the cheapest website for the sale/purchase of Bitcoin is eToro.
Introduction
Bitcoin, the world's first decentralized digital currency, has seen tremendous growth in recent years and continues to attract the attention of both investors and traders. With the rise in the popularity of cryptocurrencies, buying Bitcoins has become easier and more affordable.
Bitcoin is a type of virtual currency that you can use for digital shopping or trading, such as stocks or bonds. This created another payment method that could work without a centralized government.
Bitcoin relies on a digital network called Bitcoin blockchain technology, in which the entire cryptocurrency is recorded. You need to use a Bitcoin exchange to buy Bitcoin online and sell cryptocurrencies, including Bitcoin.
Cryptocurrency exchanges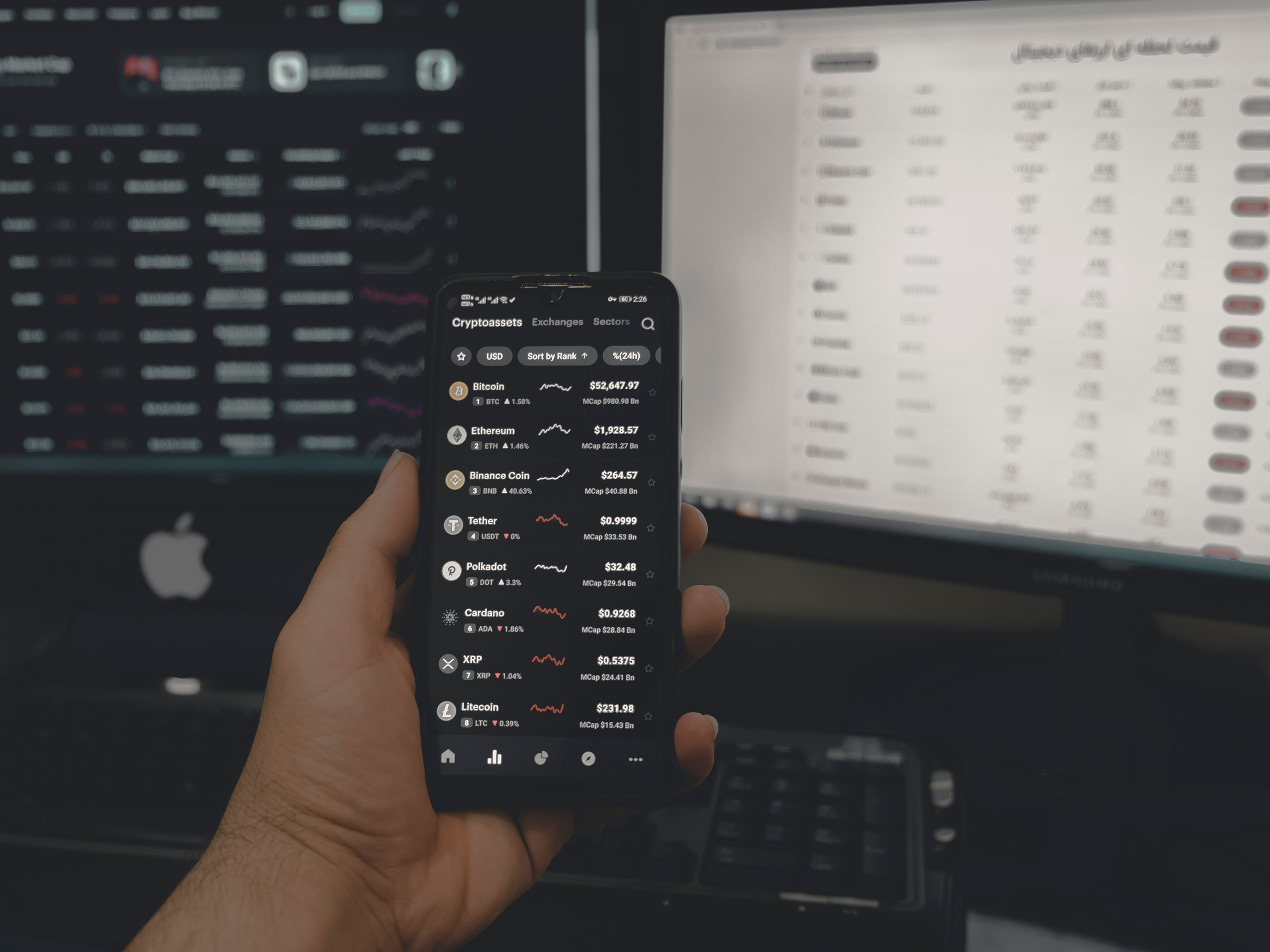 Crypto exchanges are places where traders can buy, sell and convert various cryptocurrencies and NFT (non-replaceable tokens). They serve to trade digital assets as they exist today. Some exchanges offer the most competitive prices or speeds, while others provide specialized financial products.
Unlike traditional brokerage firms, cryptocurrency exchanges are not Securities Investor Protection Corporation (SIPC) members.
Thus, unless otherwise specified in the user's terms, investors with cryptocurrency assets pooled on the crypto exchange could potentially lose their funds as unsecured creditors.
Investments in cryptocurrencies, decentralized finance (DeFi), and other initial coin offerings (ICOs) are risky and speculative, and markets can be extremely volatile.
From a practical point of view, Bitcoin is often easier to use than fiat currencies. Its transaction fees are low compared to organizations such as PayPal or credit cards. No additional fees, usually related to cash withdrawals from ATMs abroad, international cash transfers, or credit card payments, apply to transactions that cross international borders.
Bitcoin is stored in digital wallets – a secure coin repository containing information about ownership of stored units.
Those who start need to decide in which wallet to keep their funds. Some exchanges offer a free wallet, but other platforms selling Bitcoin may require a wallet before you make a purchase.
How to buy or sell Bitcoin on crypto exchanges?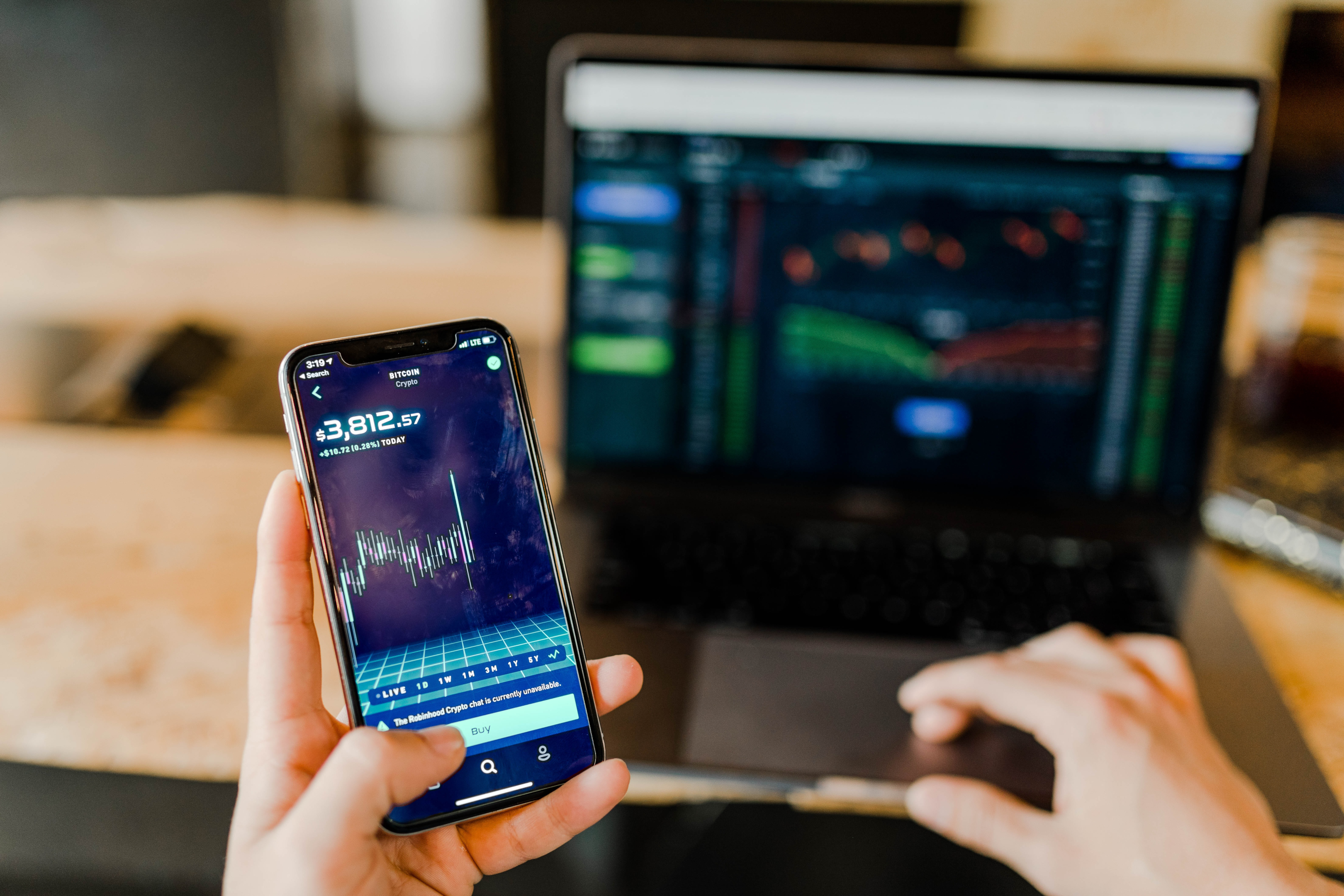 The basic steps must work with most cryptocurrency exchanges.
Select a platform. The most common way to buy Bitcoin is through a cryptocurrency exchange, trading application, or brokerage company.
Register and confirm account registration.  After you have created your account using your email address or phone number, you must pass the check «Know your client» (KYC).
Tied payment method: payment system or bank card. Once the platform validates and approves your account, you can bind the payment method. For example, it can be a bank account, debit card, or a PayPal account.
Buy Bitcoin. After you have tied your payment method, you are ready to buy Bitcoin.
You keep your Bitcoin. After you have purchased your Bitcoin, you can leave it on the platform on which you bought it or bring it to a hot or cold wallet.
Consider each of these steps in more detail.
1.       Select a platform
An excellent option for beginners is to use a cryptocurrency exchange. They accept popular payment methods such as bank transfers or debit cards and will allow you to buy Bitcoins instantly once you provide a photo ID.
Exchanges often have a wide range of crypto assets in addition to Bitcoins, in case you want to expand your portfolio.
Other simple options include trading apps, brokerage services, and even financial apps such as PayPal, Venmo, and the Cash App.
Buying Bitcoins on a Crypto Exchange
Pros: Easy to buy and sell Bitcoin, available for any user level.
Cons: You need to learn how to use the spot market to get the most out of your money – otherwise, you can use the instant purchase method, but you will have to deal with higher fees.
Buying BTC on a crypto exchange is the most common way to invest in Bitcoin.
Such exchanges as Coinbase, Kraken, eToro, Binance.US, and Crypto.com, account for most of the trading volume, with billions of dollars in daily transactions. They also contain many other cryptocurrencies and features in case you want to expand your cryptocurrency portfolio.
The exchange you choose will depend on your investment style and requests. Some exchanges support instant purchase features that allow you to buy Bitcoins directly from the platform using a credit or debit card or bank account.
Other exchanges support spot market trading, which ensures the best value for money and the lowest fees. Trading on the spot market means placing bids and offers that other traders execute. You will also find graphics tools that can be used to monitor the market and implement day trading strategies.
Keeping your Bitcoin on a centralized platform, such as an exchange, means trusting the exchange to protect your assets. Assets held on the stock exchange are at risk of hacking, phishing attacks, and potential mismanagement by exchange operators.
To avoid counterparty risk and have full control over your Bitcoins, consider a quick and secure withdrawal to your crypto wallet after the purchase or transaction is completed.
Register and confirm your account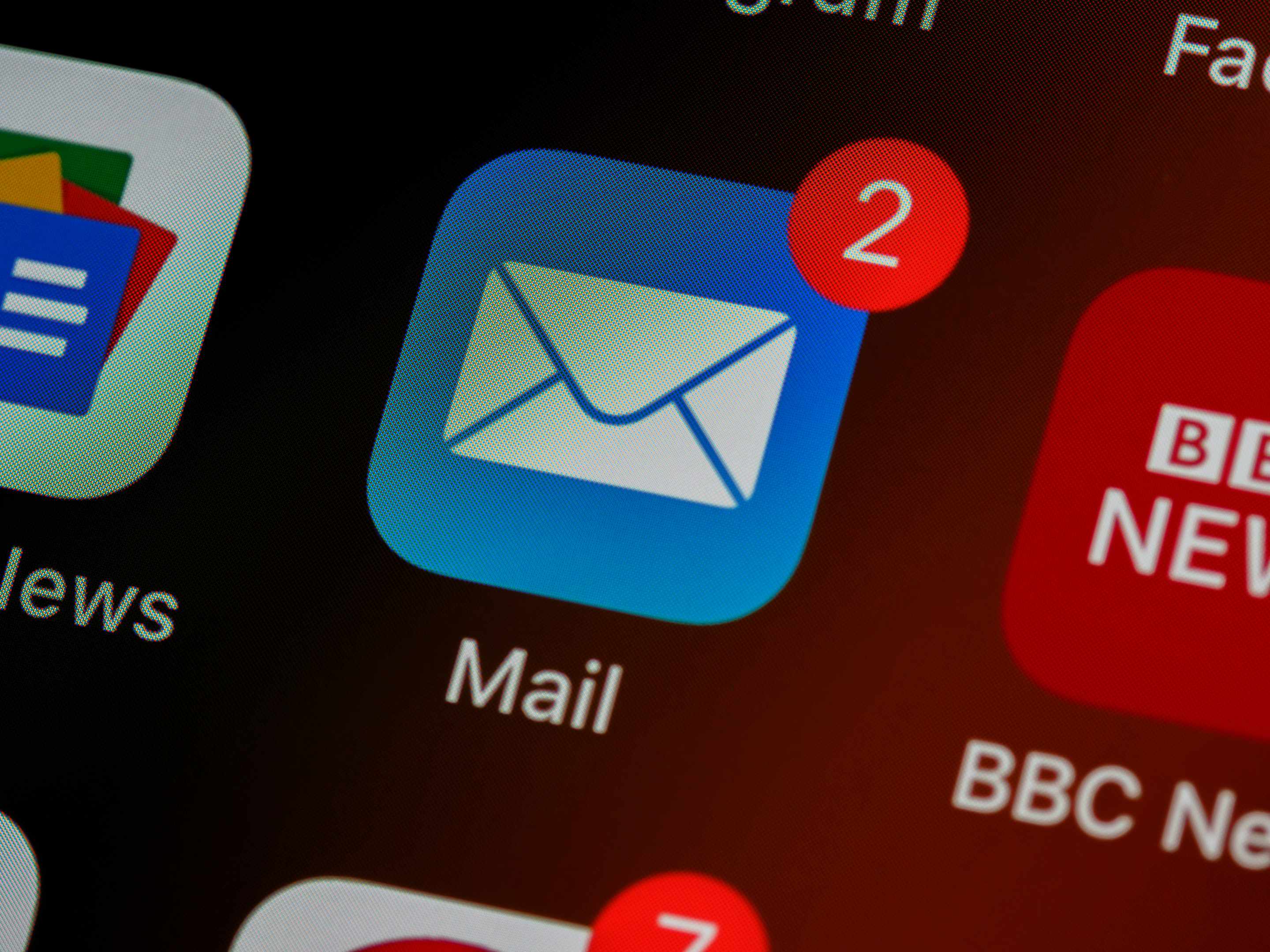 A government-issued photo ID must be provided once an account has been created using an e-mail address or telephone number. This is called the Know Your Customer check (KYC) and is usually required by exchanges. Some exchanges ask you to set a two-factor authentication or facial recognition code.
Payment method binding
Once your account is confirmed, you must deposit money to purchase Bitcoin. Below we have listed some common payment methods for buying Bitcoins and what you should know about each method.
Buy or sell Bitcoin through a bank account. Many exchanges support free and instant bank transfers. Some offer options such as SEPA, SWIFT, and bank transfers. In this case, it is better to first check whether you will be charged a deposit fee.
Buy Bitcoin with a credit card. Many exchanges accept credit cards as an instant payment method. However, credit card purchases may involve high exchange fees or commissions from your credit card issuer.
Buy Bitcoin with a debit card. The order of operations with a debit card depends on the platform. Some exchanges allow you to transfer funds from your debit card to spend them at your discretion. Others allow debit cards to be used only for instant purchases, often requiring higher fees.
Buy Bitcoin with cash. Bitcoin ATMs and P2P exchanges offer a great way to buy crypto with cash. Before using these services, make sure you understand their functionality and associated risks.
Buy Bitcoin for cryptocurrency. You can exchange cryptocurrencies you already have for Bitcoins on almost all cryptocurrencies. This may include instant exchange or spot market orders.

Buy Bitcoin
Once you have tied your payment method, you are ready to buy Bitcoin. The concrete steps will always depend on the particular platform you choose. In general, of course, you will either buy Bitcoin (BTC) immediately at the current market rate or you will bet at a lower price and wait for someone to satisfy your offer.
Store Bitcoin
Once you have purchased your Bitcoin, you can leave it on the platform you bought it or withdraw it to the wallet. Hot or cold wallets are a popular option for long-term cryptocurrency users and help reduce any risk associated with storing digital assets on the trading platform. Every Bitcoin storage method has its pros and cons.
Bitcoin Exchange platform
We have compiled a list of the 10 best places to buy Bitcoins. Some are crypto exchanges, some are platforms for purchase but not for reverse sale, and others are physical structures in the Bitcoin ATM-style.
eToro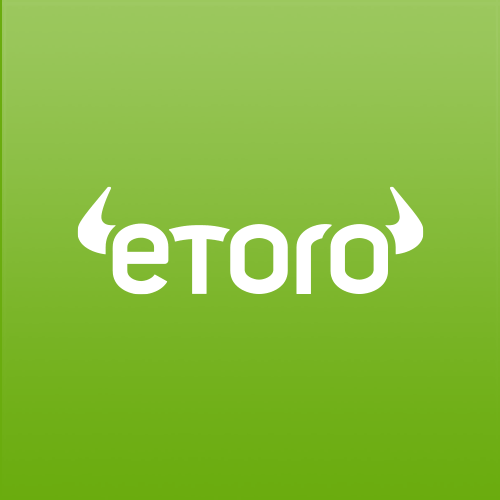 eToro was founded in January 2007 as an online trading platform. It contained simple and understandable graphics and information to make it easier for newcomers to learn about trading. The company constantly added features to its platform and in 2013, became a pioneer in Bitcoin trading. Four years later, the company expanded its digital asset offerings to allow customers to trade and invest in digital coins such as ether, XRP, litecoin, and other forms of cryptocurrency.
When you sign up for eToro, you can try out a $100,000 virtual trial crypto account without risking your fiat money. Once you get the hang of it, you can make real deals with real dollars. Pay attention to a 1% purchase or sale transaction fee and a separate spread for each cryptocurrency.
Uphold is one of the cheapest ways to buy Bitcoin.
Cons and Pros
Pluses:
Easy-to-use crypto exchange platform
Free training accounts with virtual money
System of Copy Trading for Studying the Basics
Minuses:
Pricing includes a fixed fee as well as a spread
It may not be suitable for experienced Bitcoin traders.
Coinbase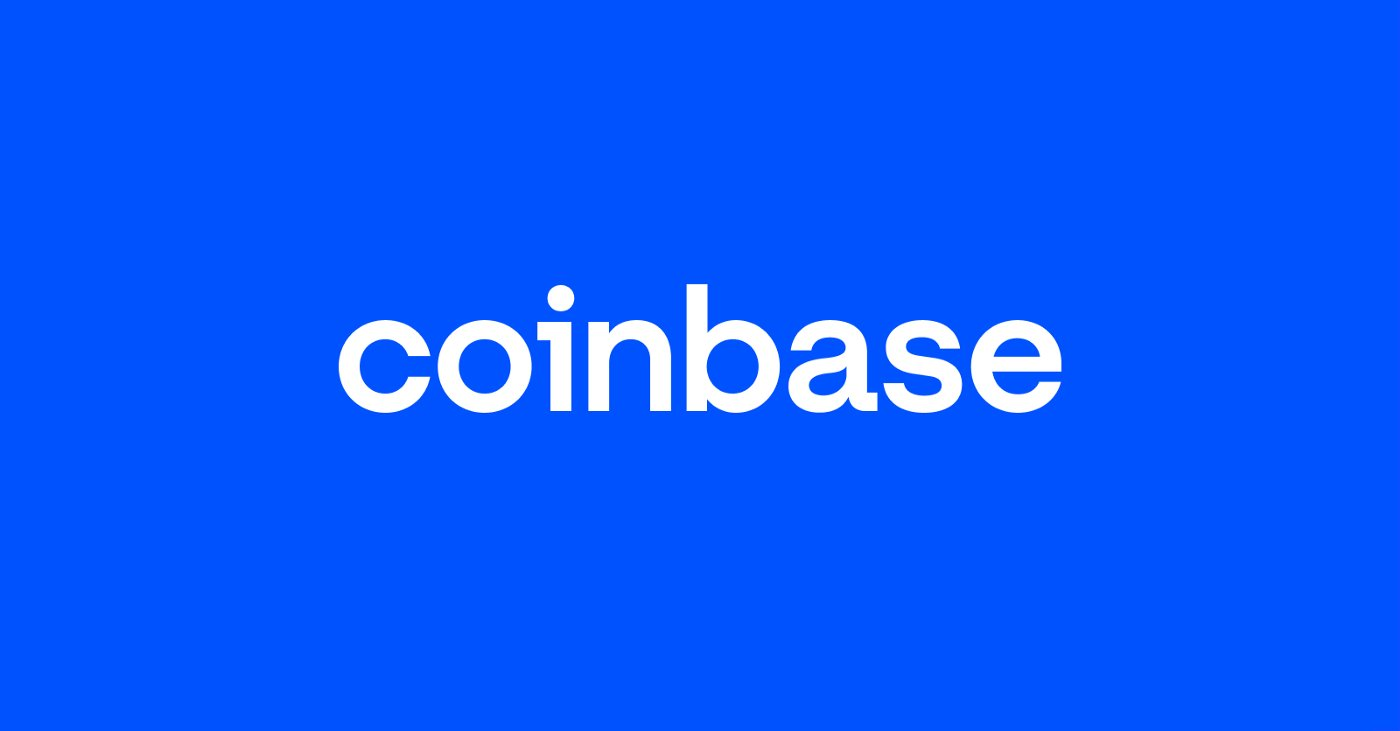 Coinbase is an excellent crypto exchange for beginners because of its easy-to-use interface, extensive training material on everything from blockchain to volatility, and reliable security features.
If you're familiar with cryptography, you've probably heard of Coinbase. The exchange is one of the largest and most famous in the US. The platform greatly reduces the entry barrier for new investors through a simple registration process. At the same time, its interface provides clear navigation on the platform and cryptocurrency management.
Coinbase also offers an extensive and accessible training package. Users are encouraged to use these resources through the Coinbase Earn program, which teaches how to trade certain cryptocurrencies and rewards users with a free cryptocurrency.
Exchange Security: Coinbase uses two-factor authentication on all versions of its platform, stores 98% of its customers' cryptocurrency trading offline, and has an insurance policy to protect deposit accounts up to $250,000.
The exchange has a high commission for financial transactions.
Cons and Pros
Pluses:
Intuitive, user-friendly interface and easy purchase process
Wide range of training material
Wide selection of cryptocurrencies
Minuses:
High commission compared to other popular exchanges
Complex payment structure.
Crypto.com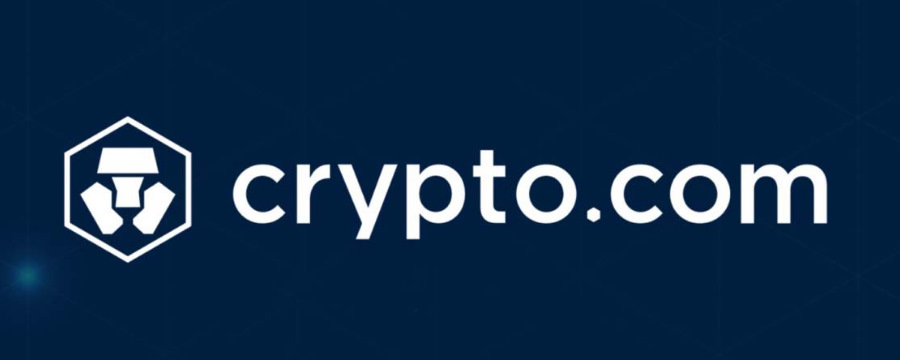 Crypto.com draws attention to several features, including DeFi and crypto wallets, unrelated storage, prepaid Visa cards for cryptocurrency spending, margin trading, and more than 250 supported crypto assets. Crypto.com also uses various security techniques, such as multi-factor identification, standalone cold storage, and regulated deposit bank accounts for fiat currencies.
All fiat currency is held in regulated depository bank accounts, and there are strict security protocols for accessing wallets based on the principle of least privilege.
You can deposit more than 20 fiat currencies using a credit or debit card, as well as a bank transfer, and through the application to buy cryptocurrency at real value (with a commission).
The commission is a small percentage (up to 3%, depending on volume), so you can trade current crypto assets and fiat money for BTC.
So Crypto.com is an excellent centralized exchange with solid features and a wide range of services. However, it does not stand out in any particular area. It is recommended to both beginners and experts; it is a very versatile platform.
Cons and Pros
Pluses:
Excellent cybersecurity system
Low fees, especially if your account is replenished with money transfers
Large selection of crypto assets
Minuses:
Expensive credit and debit purchases
No cryptocurrency exchange options for cryptocurrency.
CoinSmart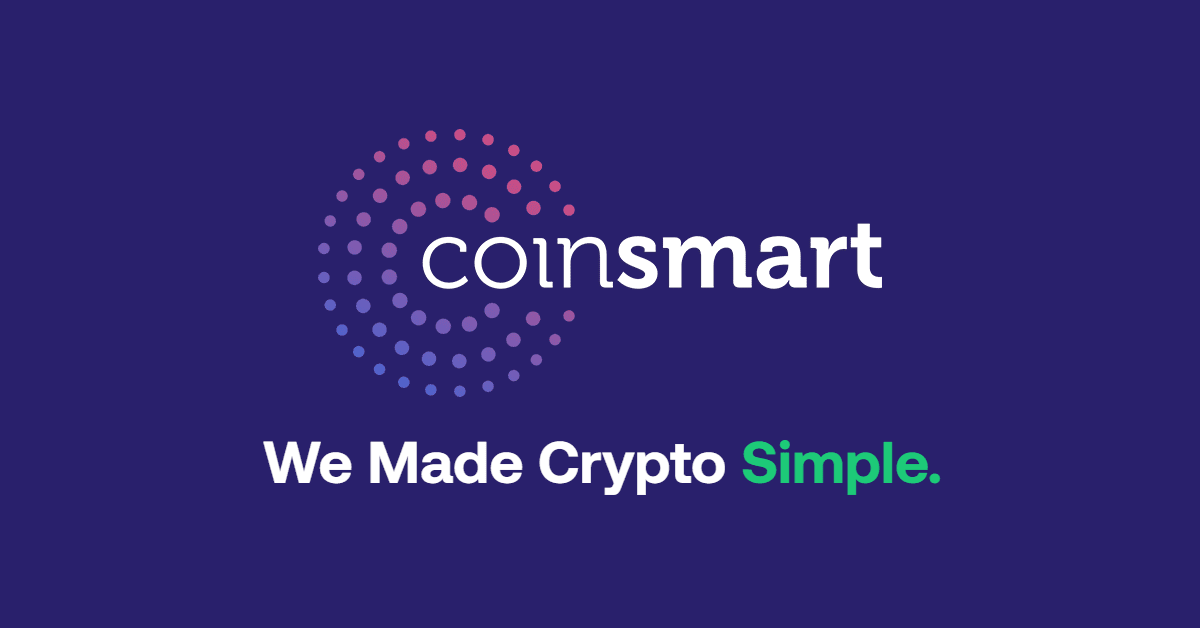 CoinSmart was founded in 2018 and is a trading platform designed to buy and sell cryptocurrencies.
The distinctive features of the CoinSmart platform are a simple interface, training tools, round-the-clock support, corporate-level security tools, and reporting tools for tax audit purposes.
Users can deposit in fiat currencies using Interac, bank transfer, SEPA, and cryptocurrency. Nine cryptocurrencies are available for trading.
All transactions have a commission of 0.20% for one transaction and 0.30% for a double deal.
A learning center is a collection of articles, blogs, and practical guides that can help newcomers learn about trading. Round-the-clock support is available via FAQ, live chat, and email.
Various trading tools are available for advanced traders, including limit orders and stop loss.
The base account has all the features necessary for making transactions, but there is a Premium account designed for professional traders, which adds to the base account over-the-counter trading, preferential prices, and a personal account manager for working with clients.
One-click trading, simple pricing, and excellent learning resources help simplify the whole process.
2FA protects the platform, and strict KYC/AML rules ensure that all user data is checked. Most cryptocurrency assets are stored in cold storage to protect them from hackers.
There are few cryptocurrencies on CoinSmart, but customer support and an easy-to-use interface make this platform excellent for new and experienced traders.
Cons and Pros
Pluses:
User-friendly interface
Several advanced trading tools are available
Available on PC and mobile devices
A quick check of your account
Minuses:
Limited cryptocurrency offers
Deposit fees can be high
High withdrawal fees.
Uphold

Uphold was launched in 2015, and since then, it has processed transactions worth more than $4 billion, trading in more than 184 countries with more than 30 currencies.
Uphold enables its customers to trade directly between different assets in a single transaction, so you can trade anything.
New traders will like transparent pricing – there are no fees or charges on the account and no cost of withdrawals or deposits, but trading fees are built into the spread. Uphold will present the final price for each transaction, including fees, so you will know exactly how much the transaction will cost in advance.
Support has a fairly simple online trading platform as a web application and on mobile devices.
Uphold also offers a credit and debit card option to pay for goods and services using any asset in your portfolio and receive cashback and cryptocurrency for your purchases.
Uphold simplifies the purchase, sale, and exchange of cryptocurrencies, including Bitcoin and 57 other altcoins.
The simple one-click transaction format makes it ideal for beginners, and those with more experience – more advanced trading tools are available for experienced investors, including AutoPilot, where you can schedule periodic purchase/sale transactions.
The spread rate of 0.8-1.2% is all you will pay per transaction, and there are no other fees or charges. Uphold is one of the cheapest ways to buy Bitcoin.
Cons and Pros
Pluses:
Available via web, desktop, and mobile application
No withdrawal or pay fees
No trade commission
Trading between asset classes
Accepts several payment methods
Minuses:
Poor customer support
Withdrawing funds may be difficult
Lack of advanced graphics tools
Spread commission can be high for smaller transactions.
Kraken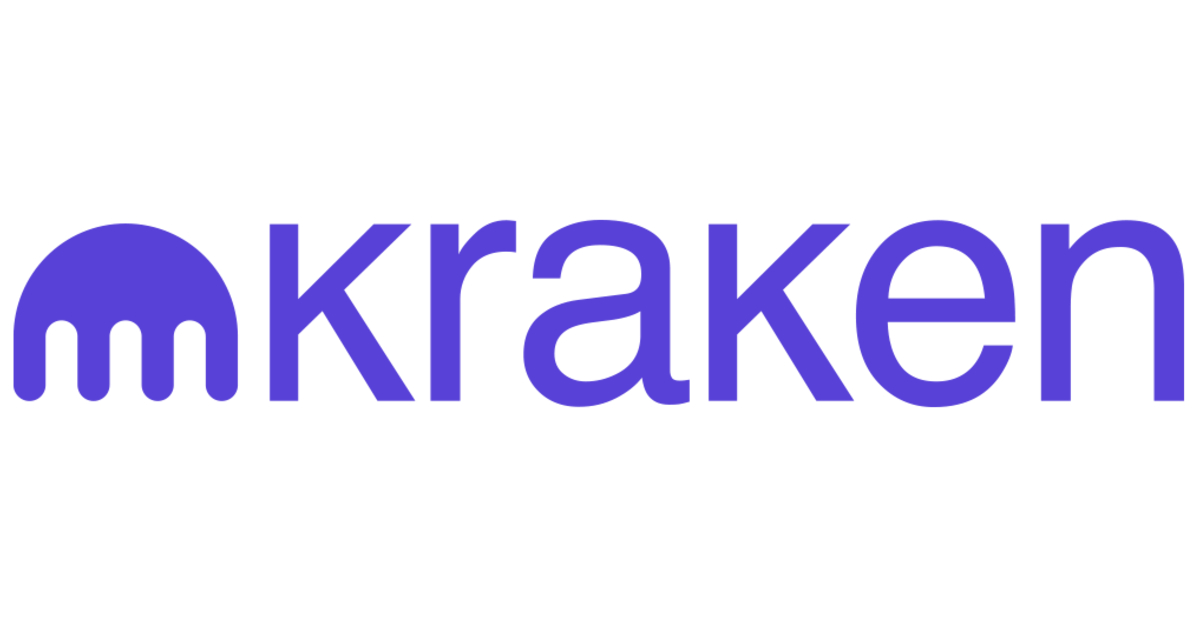 Kraken is a bitcoin and cryptocurrency exchange that has been in the top positions since 2011.
The multifunctional exchange interface is easy for beginners, and long- and short-term investment strategies, including margin trading and futures trading, are also suitable for more experienced investors.
The exchange has commissions that depend on the volume and are convenient for investors, and larger transactions require 0% of trading commissions, but the exchange warns about the future costs associated with buying and selling Bitcoin.
Kraken allows you to make deposits in cryptocurrency and accepts many fiat currencies.
The starting account allows for basic deposits, exchanges, and withdrawals of cryptocurrency. He only needs basic information such as name, date of birth, and address.
The Kraken mobile app is available for iOS and Android, making it easy to buy and trade Bitcoin and other cryptocurrencies and fully use trading strategies.
Cons and Pros
Pluses:
Low minimum deposit
Available in the web version and mobile application
Useful educational resources for beginners
Wide selection of cryptocurrencies
Low fees with Kraken Pro
Minuses:
Fees may be high in the base version for buying bitcoin
Poor customer experience
Account replenishment can be slow.
Binance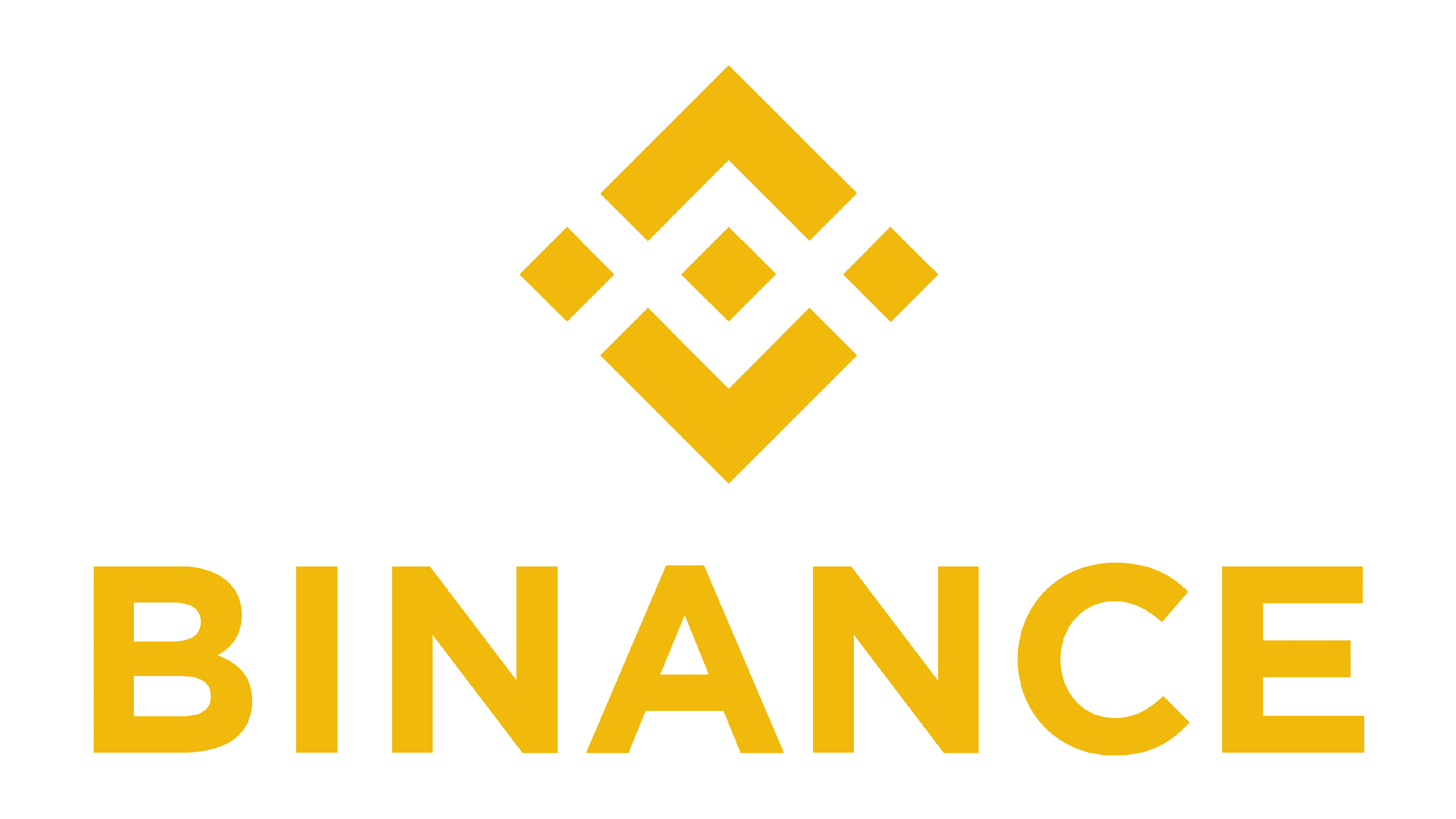 Binance is one of the world's leading cryptocurrency exchanges.
Binance offers UK customers a free entry and withdrawal fee and a 0.1% trading fee.
The company is well known for supporting a wide range of digital currencies, which means that Bitcoin traders have a wide range of trading opportunities for different currencies.
Cons and Pros
Pluses:
Large selection of cryptocurrencies and altcoins
Comprehensive user interface
The maximum transaction amount is unlimited
Low trading commissions 0.1%, then you buy bitcoin
Simple registration process
Minuses:
High withdrawal fees for some options
No built-in wallet feature
Medium level of security.
Gemini

Gemini is a platform founded in 2014 in New York to purchase and sell cryptocurrency.
Gemini is regulated by NYSDFJ and is one of the few cryptocurrency exchanges that are regulated and available in all 50 states and 50 or more countries worldwide.
Traders can buy, sell and exchange more than 30 cryptocurrencies, and although cryptocurrency conversion is free, a commission of 0.50% of the market price is charged for each transaction. There is also a trading fee of $0.99 to $2.99 or $1.49% for transactions over $200.
The trading platform offers several tools, so traders have more options than just buying and selling cryptocurrency, and the mobile app is available on iOS and Android and is fully optimized for buying and selling on the go.
Buying bitcoins through Gemini is simple and convenient – just deposit fiat currency or other crypto coins into your account and wait for the best price.
You can buy and sell Bitcoin online or through a mobile application.
Cons and Pros
Pluses:
Good pool of cryptocurrencies
Available on mobile devices and online
No minimum deposit
Available in all US states and 50 countries worldwide
Ability to earn interest on the balance of cryptocurrency
Minuses:
Limited customer support (e-mail only)
Medium or high transaction fees
Not suitable for those looking for other digital assets.
Bitstamp
Bitstamp, one of the oldest crypto exchanges in the world, has extensive experience in safe and transparent operations. It was the first digital currency exchange to be licensed by a payment institution in the EU and currently has a BitLicense license issued by the New York Financial Services Department (NYDFS).
Bitstamp is a crypto exchange with low commissions, free bank account transfers, and robust cybersecurity.
The Bitstamp Commission – from 0.30% to 0.00% and 0.40% to 0.03%, respectively – is one of the most accessible among all the exchanges currently operating in the US.
Cons and Pros
Pluses:
Low network fees and no spreads
Supports several fiat currencies
Funds can be withdrawn within 24 hours
Regulated by the New York Financial Services Department.
Minuses:
No margin trading or leverage products
Fewer cryptocurrency offers.
Bisq

Bisq is a decentralized exchange with no currency restrictions and supports an open-source platform.
Formerly known as Bitsquare, Bisq offers a clean, easy-to-use user interface and extensive support for coin-centralized exchanges in a decentralized environment. The platform is built on open-source software, meaning its software is publicly available, and the project is funded through personal savings and donations from the user community.
Bisq does not require users to provide personal information for trading on one crypto exchange platform. This is a great alternative for Bitcoin fans looking for a wide range of assets to trade. It is unusual for decentralized exchanges to maintain so many digital assets and fiat currencies.
In addition, the platform's security features, such as the multi-signature and deposit systems, enhance decentralized exchanges' internal security and confidentiality, guaranteeing that both parties act honestly and have full control over their means of trade.
Cons and Pros
Pluses:
Deals with a wide range of coins and traditional currencies.
Wide variety of payment methods
Short verification process
Minuses:
The mobile version works only for notifications
Ability to trade only with bitcoins or BSQ.
Final Thoughts
The most reliable and cheapest Bitcoin exchange will balance commissions, security, and trading opportunities perfectly. Therefore, determining what you want from an exchange before working with it is very important. Each exchange has its own strengths. For example, Coinbase is the place to buy Bitcoin cheaply, and Bisq offers maximum privacy.
However, our best choice is eToro. eToro is the most convenient platform and cheapest way to buy Bitcoin, allowing you to practice buying Bitcoin before jumping into fiat money. These advantages of eToro stand out among other exchanges.