Best Bitcoin Mining Software – 2023 Revealed
---
Peter Torman
Contributor • Fact checker
---
Updated: May 23, 2023, 11:30 AM
TLDR
Today there is a large number of software for Bitcoin mining. The software is available for beginners with a simple intuitive user interface and functionality and for advanced miners.
There are two main types of mining software: cloud and hardware.
Mining software manufacturers offer wide functionality of their products: manual or automated mining capabilities, fan setup and cooling functions, real-time statistics, the possibility of mining several types of cryptocurrencies, and much more.
Each miner will be able to find software according to their requests. Ultimately, the use option depends on the user's preference.
Introduction
Cryptocurrencies have been a real innovation in the financial sector over the past decade. Undoubtedly, Bitcoin has changed the traditional view of digital currencies by presenting a peer-to-peer approach to financial transactions. Bitcoin uses networks of blockchains to provide peer-to-peer transactions in a decentralized way.
The search for reliable software for Bitcoin mining has recently increased dramatically due to the emergence of fundamentally new options for using cryptocurrencies. One of the important features of Bitcoin relates to the method of creating new bitcoins, i.e. mining.
What is Bitcoin mining?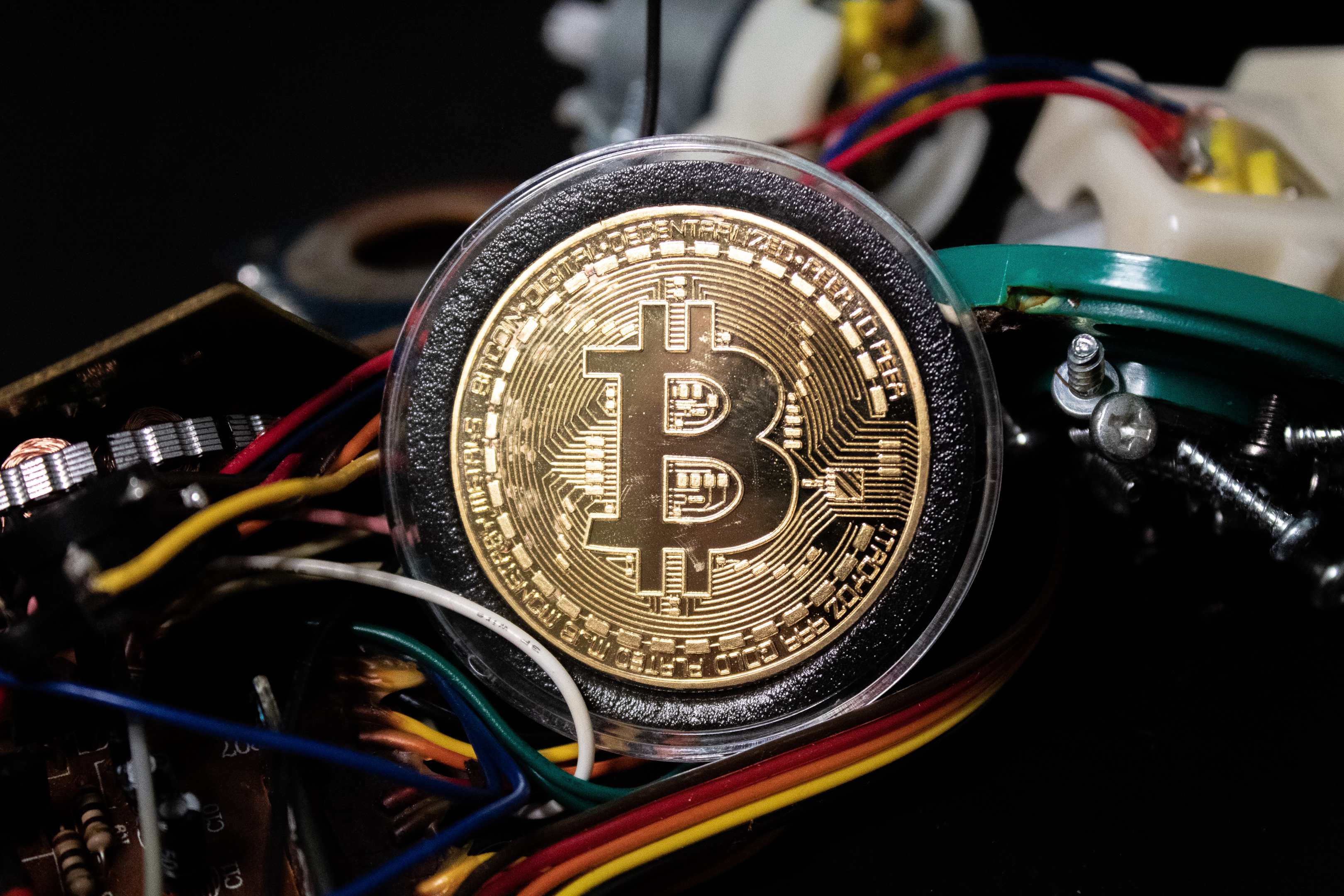 Bitcoin or cryptocurrency mining software creates a new cryptocurrency and adds components to an existing blockchain. The miner takes the new cryptocurrency obtained after verification as a reward for adding blockchain.
The Bitcoin mining software uses a computer video card (GPU miner) to facilitate the detection of blocks. Most of this work is achieved through a large mining pool, which allocates resources and pays fees online.
Mining software
Before you start, you need to understand basic things.
First, to get a Bitcoin mining machine and start mining, you need to understand the principle of Bitcoin mining.
So, the mining process is based on the consensus mechanism Proof of Work for creating new bitcoins. Bitcoin miners are key in verifying transactions and adding them to blockchains with true hashes. Miners must solve complex mathematical equations to be able to add new blocks to the blockchain.
The novice Bitcoin miner must deploy mining facilities and specialized computer equipment to compute complex mathematical equations. After receiving a hash for each specific transaction, the miner is rewarded for his work. The more transactions the miner processes, the more Bitcoin he will receive.
Mining hardware
Bitcoin mining was initially possible only if you configured your computer with mining software. This type of specialized mining hardware was complex and expensive. Specialized computers created exclusively for mining, known as specialized integrated circuits or ASIC mining, are today the standard for advanced Bitcoin mining hardware.
If you want to get the most profit from mining, you will have to own and use your hardware and software for cryptocurrency mining. Although mining equipment is an extremely important aspect of cryptocurrency verification, using the right mining software can be equally crucial to the profitability of Bitcoin mining.
Cloud mining
If you are interested in Bitcoin mining but do not know where to start, cloud mining is a great option to begin to understand the technical aspects and develop further.
So, using cloud mining providers, you can rent computer equipment for mining from another company and access an easy-to-use specialized platform that will automatically mine and receive a reward for you.
In the case of a free cloud mining contract, be careful and make sure that cloud mining is legal. Many crooks try to take advantage of beginners and unsuspecting investors.
What do you need to start mining?
A cryptocurrency wallet or private storage (to store your bitcoins)
Crypto Mining Software Package
Membership in an online pool to begin mining (a huge amount of energy is required for successful Bitcoin mining. Because of this, people are often inclined to mine pools and distribute power among several computers. Then the reward is shared among pool participants.)
Permanent and stable internet connection
Space for installation of equipment, preferably in a well-conditioned room.
Desktop computer designed for mining cryptocurrency with a powerful processor and video card.
Important terms
Hash rate: This indicator refers to the amount of energy that the miner uses to solve the mathematical algorithm
ASIC: stands for «Integrated Circuit for Specific Applications». These are integrated circuits (IS) configured for specific use. A chip designed to work in a digital voice recorder or high-performance Bitcoin miner, known as ASIC.
GPU: stands for «GPU». Graphics processors became the optimal option for miners when Bitcoin first became popular. This is because they are more efficient in mining than the CPU. Graphics processors were obsolete for such bitcoins when ASIC came on the scene.
However, not all cryptocurrencies require an ASIC for mining, so in some cases, graphics processors are still used.
Command line: The command line is the interface to enter commands directly into the computer's operating system.
FPGA: stands for «user-programmable gate matrix». This device is usually used in electronic circuits. These are semiconductors that contain programmable logic blocks and connection circuits.
In addition, they can be programmed or reprogrammed to provide the necessary functionality after manufacturing.
Bitcoin mining software
Once your mining equipment is configured with a Bitcoin wallet and address, you must choose the right crypto-mining software to help you manage cryptocurrency mining.
Fortunately for Bitcoin miners, this space has a wide range of free options that allow your mining operation to thrive and bring maximum performance.
So, look at the top 10 Best Bitcoin Mining Software in 2023.
Pionex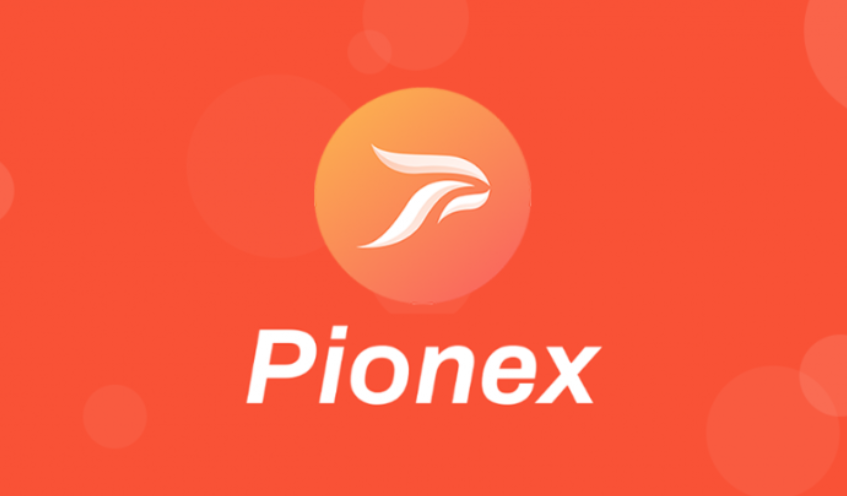 A cryptocurrency exchange launched in 2019 in Singapore. It is licensed by the US regulator FinCEN's MSB (Money Services Business), under which well-known exchanges such as Huobi and Binance operate.
The cloud platform is only suitable for configuring automatic deposits to an external wallet, depending on how you plan to use Bitcoin.
Most crypto miners usually deposit them into crypto wallets or purses applications where they can exchange them for fiat money. In this case, active traders may want to deposit on the exchange or trading application for active trading.
When trading with Pionex, 16 bots allow trading with credit leverage. The exchange allows you to deposit using a credit card directly on the stock exchange and using the Pionex Lite application. To do this, you must confirm your account with a copy of your ID and a selfie, which may take some time.
Specifics:
Order history tracking system
Spot market with schedules
Ability to trade cryptocurrency with credit leverage 4 times your original capital
Possibility to choose manual trading or by bot.
Cudo Miner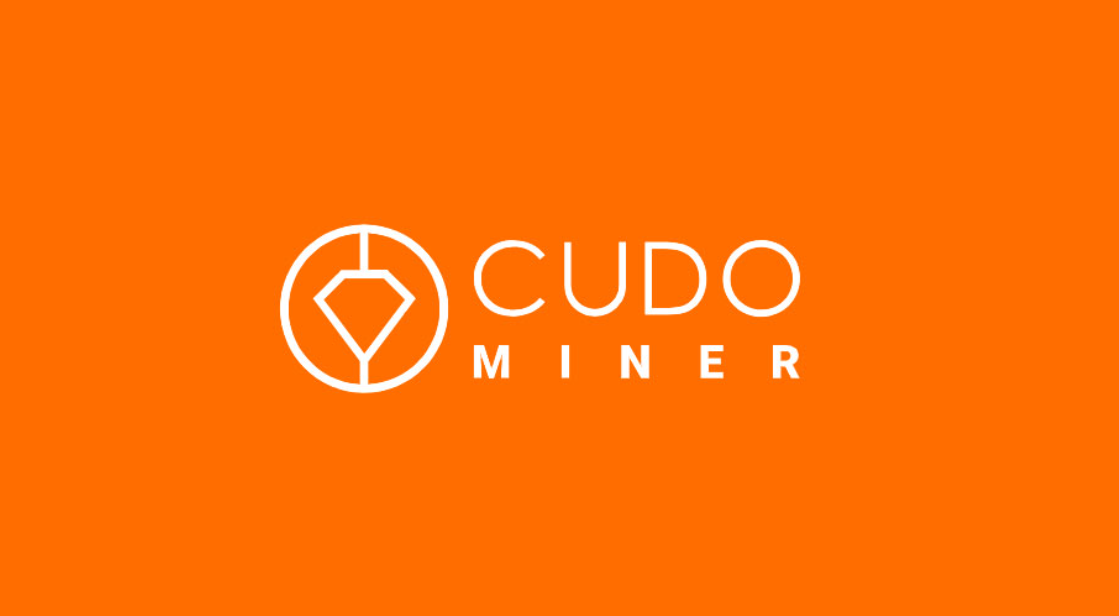 Cudo Miner is a free multifunctional software miner for GPU and CPU that supports several algorithms. This cryptocurrency mining platform is easy to configure and very profitable, with features not available in other popular mining software.
Mining software is free Bitcoin mining software.
The software has remote access and advanced tracking capabilities that allow the account holder to allow/disable mining, display hash rate, revenue, hardware status statistics such as power and temperature, recommendations, and transactions from afar. The software also allows you to earn and receive money in different currencies.
Specifics:
Simple mining strategy
User-friendly interface
Powerful web console
Ability to adjust algorithms to improve performance or profitability
Choice of payment method
Remote control
Enhanced tracking capabilities.
Kryptex Miner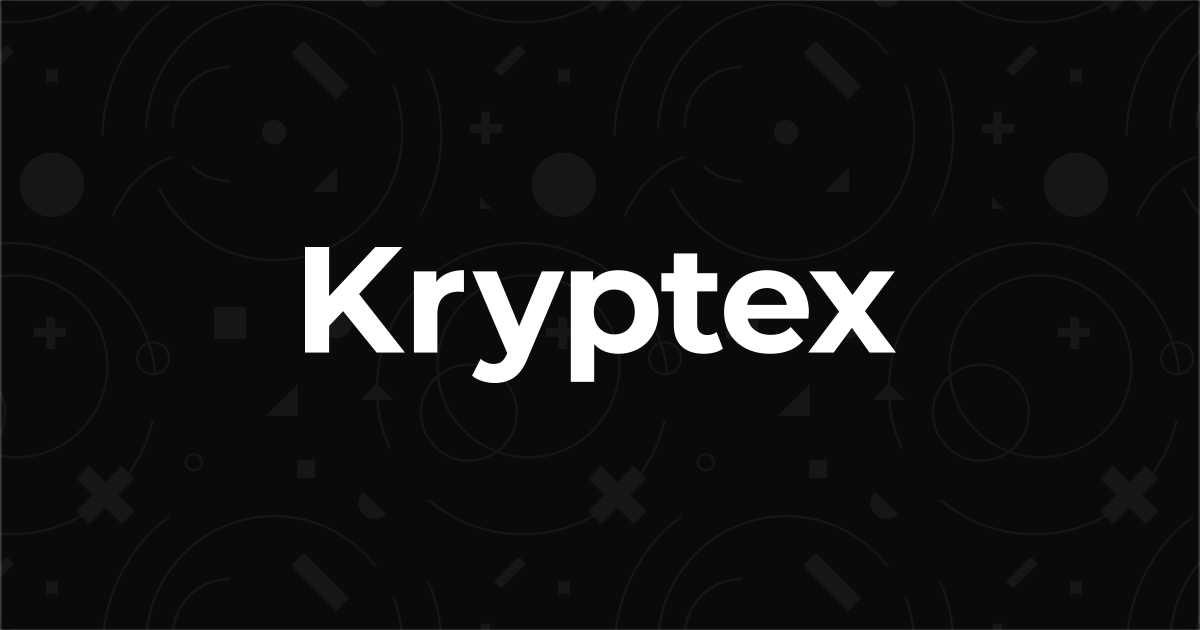 Good for beginners and Bitcoin mining professionals. The tool is best suited for mining the best coin with maximum performance.
Kryptex is a free Windows application that can detect the most profitable coin. It is capable of performing complex distributed computing of cryptocurrency. This tool makes it easy to start, download the app, create an account, support Kryptex, and receive money.
Kryptex works in the background and pays for the work done by the computer. The minimum amount that can be withdrawn is $ 0.5. With Kryptex, you can remotely manage mining from anywhere.
Specifics:
Kryptex ensures to provide up-to-date miners
Provides detailed real-time statistics
Kryptex tracks hashing speed and profitability of GPU mining available on the market
The mining profitability calculator will show the best graphics processors for your mining installation and the most profitable bitcoins for electricity cost
The calculator calculates the profit you can expect from the specified input data of the video cards and the current electricity price.
BeMine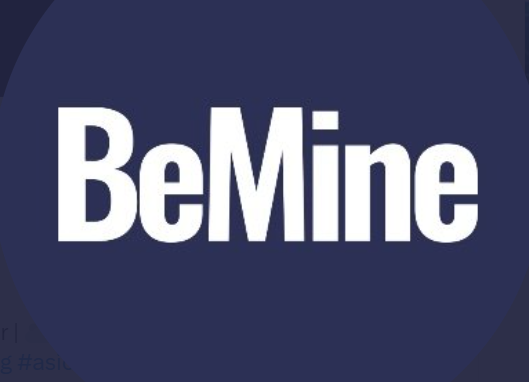 Great for those who prefer cloud mining. BeMine is a cloud-sharing service provider for ASIC miners. The ASIC miner is a specially designed device for efficient computing, such as transaction confirmation.
ASIC Miner is constantly working at full capacity and requires certain operating conditions. BeMine is an ASIC miners retailer and cloud mining solution.
BeMine is particularly popular with Russian data centers, miners, and individuals who want to participate in mining worldwide. This allows miners to store their equipment in partner data centers. This will allow you to buy the entire ASIC miner or its share.
Specifics:
BeMine offers only relevant equipment
You can buy 1/100 ASIC or whole to profit
Supports top-up of your account in various ways such as Visa, MasterCard, Bitcoin, Exmo, Bitcoin cash, etc.
Awesome Miner

Best suited for users looking for centralized management of their Bitcoin mining activities.
Awesome Miner is a free and powerful mining software that can simultaneously work with several types of mining equipment. It supports more than twenty-five mining engines, integrates with all known mining algorithms, and allows you to simultaneously control multiple pools of miners.
The app makes it easier to manage your cryptocurrency mining activities. This lets you track the Bitcoin network and many other cryptocurrencies in real-time.
The mining software also has a toolbar that shows your equipment's current temperature and condition, allowing you to control its performance and performance.
Awesome Miner is a great cryptocurrency mining software for those who want to manage all their mining activities from a single center. It is ideal for miners looking for Bitcoin mining software with a web interface that can be accessed from different platforms or devices.
Specifics:
Works with all ASIC devices
Displays GPU functionality such as temperature, fan speed, clock speed, etc.
Crypto mining in one click
Supports more than fifty mining programs.
BFGMiner

Ideal for advanced users who want to customize the mining process.
BFGminer is a popular free ASIC and FPGA mining application that does not allow mining on GPU. It has a convenient advanced remote interface, tracking, and synchronization features focused on the miners who need the ability to customize.
BFGMiner has a built-in network and multi-layer proxy server, and its highly structured code divides the receipt and sending of work into two threads, thus ensuring that work resources are not limited. BFGminer is a very flexible application and cross-platform, with the ability to run on Raspberry Pi.
Although it is text-based, the graphical interface is very user-friendly, and you can navigate through different interfaces using the hotkeys.
Specifics:
Possibility of hashing on several popular mining algorithms simultaneously.
Possibility of simultaneous mining of different cryptocurrencies
Cross-platform
Mining Power
MultiMiner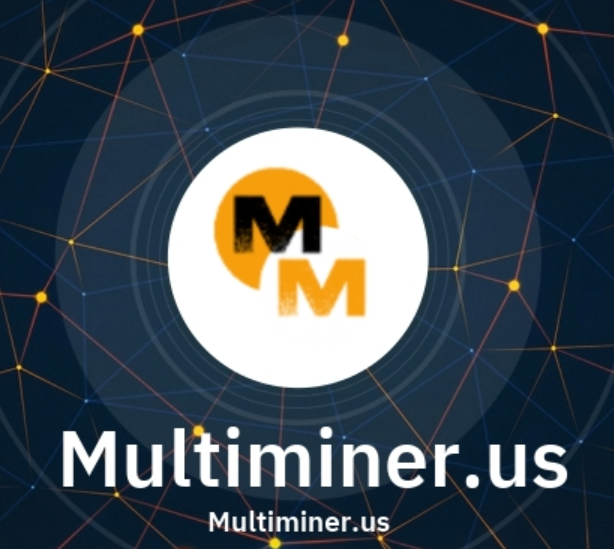 Best suited for beginners looking for easy-to-use mining software.
MultiMiner is a free GUI program created as part of the Windows 10 Bitcoin mining platform. It can also be used with macOS or Linux, though this will require the installation of additional applications.
Thanks to its intuitive graphical user interface, MultiMiner is a favorite bitcoin mining technology for many novices or other miners. Once the installation is complete, this Bitcoin mining software detects the equipment and creates a list with all the necessary information.
You can choose which coins you want to mine based on the linked mining system using the application (FGPA, ASIC, GPU). MultiMiner also has additional features, such as the ability to select a mining method, placeholders to help you understand the jargon and remote access to the mining rig.
Specifics:
Ability to choose coins for mining by the connected equipment for mining
Remote access to the mining rigs
Fillers to understand the jargon
Direct access to engine arguments and API settings.
EasyMiner

This version of the cryptocurrency mining software is suitable for users who want to manage different cryptocurrencies from the same center.
EasyMiner is a free and convenient alternative for miners who prefer not to use widely used command-line mining equipment. Using this app, you will also get a graphical representation of your numbers and results, which can be very useful.
This Bitcoin mining software is ideal for miners who want to simultaneously mine Bitcoin and Litecoins. At the first activation, EasyMiner immediately switches to «MoneyMaker». This automatically creates a Litecoin wallet and starts mining in a private pool using your computer's processor.
The EasyMiner toolbar is designed to be easy to use, as expected from a Bitcoin mining application with a graphical interface. With just one click, you can switch mining pools, update network settings and access your crypto wallets.
Specifics:
Ability to Minemined Bitcoin and Litecoin Simultaneously
Ability to select your pool using your hash algorithm
ASIC miners
The chat system that helps beginners communicate with advanced miners
Manimaker mode allows you to start mining immediately.
CGMiner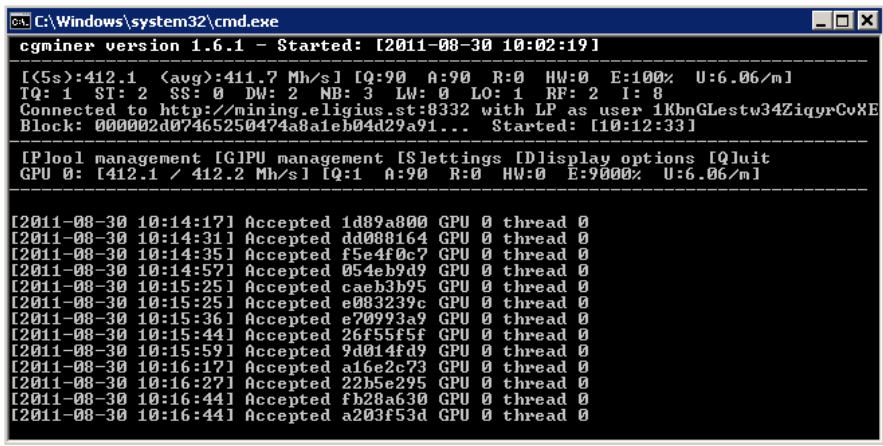 Best suited for professional miners who need open-source software that can run on any device and is compatible with various mining equipment.
CGminer has been around for a long time and is now one of the most commonly used ASIC/FPGA/GPU mining programs. This is a free command-line program based on the C programming language, which is cross-platform, i.e. it will run on Mac, Linux, and Windows.
CGminer is a command-line mining program that works with various mining pools and computers. However, this is a very handy graphical command line interface. It uses simple keyboard commands to adjust parameters, including, among other things, fan speed.
CGminer includes a scalable network scheduler that can handle any hashing speed without causing network delays. This prevents outdated work from being sent to new units and simplifies multiple pools with intelligent switching processes.
There is also a panel for quick processing of most configurations and automatic detection of new blocks with a mini archive for unsuccessful operations. Records can also be cached during periodic network failures.
Specifics:
Remote control of the interface as well as fan speed and overclocking function
Facilitates ASIC/FPGA/GPU mining
Works with various mining pools and computers.
BTCMiner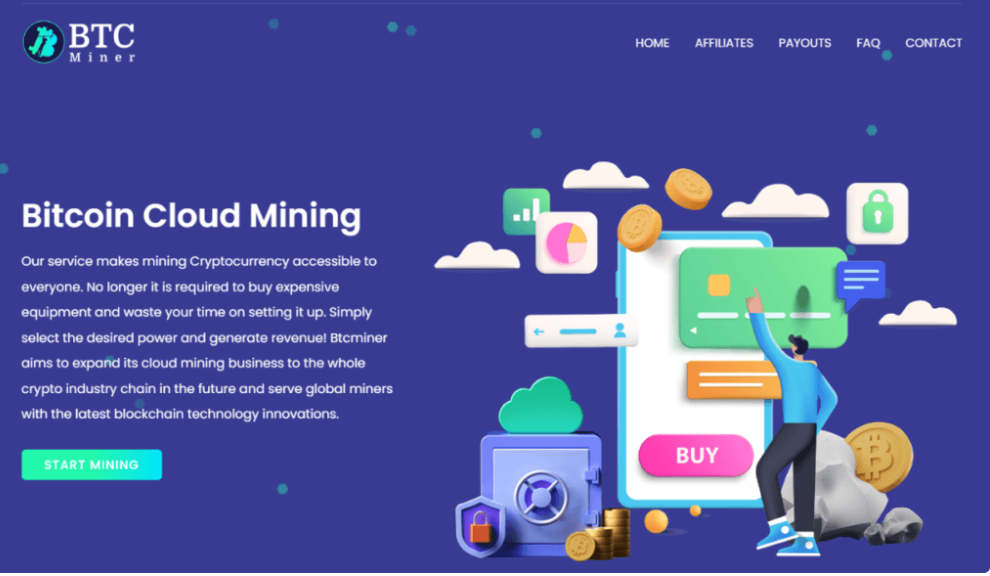 BTCMiner is free cloud software for cryptocurrency mining. It has more than one hundred forty thousand users and can be used for cryptocurrency mining by anyone who has an Internet connection, FPGA mining equipment, a Bitcoin wallet, and an address.
BTCMine is suitable for users who want to automatically select the frequency with the highest hash rate.
BTCMiner is a bitcoin mining software that makes bitcoin mining easy through automation. It does this by automatically selecting the frequency with the highest hash value. Power saving mode and ready-to-use Bitstream allow you to run mining software without a license or Xilinx software, and overheating protection is a feature of BTCMiner.
Specifics:
Dynamic Frequency Scaling
Bitstream ready for use
Temperature control and automatic shutdown in case of overheating
Energy saving mode
Multiple FPGA boards can be controlled with the same software.
DiabloMiner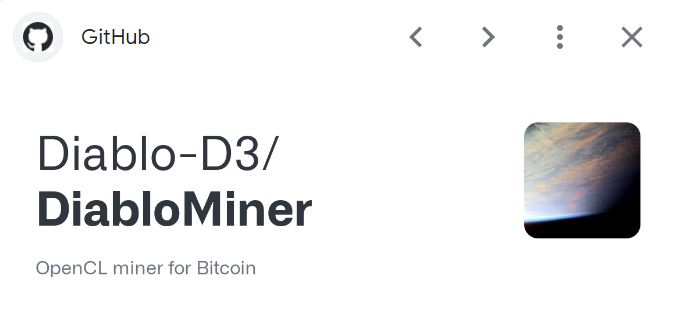 DiabloMiner is free Bitcoin mining software on the OpenCL platform. It uses the OpenCL platform to quickly perform hashing calculations and provide users with infinite mining pools. The mining program is compatible with GPU hardware and works on Mac.
So, you can run it on any operating system if you have ATI Stream SDK 2.1 or the latest version of Nvidia software. With DiabloMiner, you can mine yourself or in a group.
Specifics:
The choice between single-mode and group mining
Unlimited number of the mining pools
Compatibility with Bitcoin Mining Hardware on GPU.
NiceHash Miner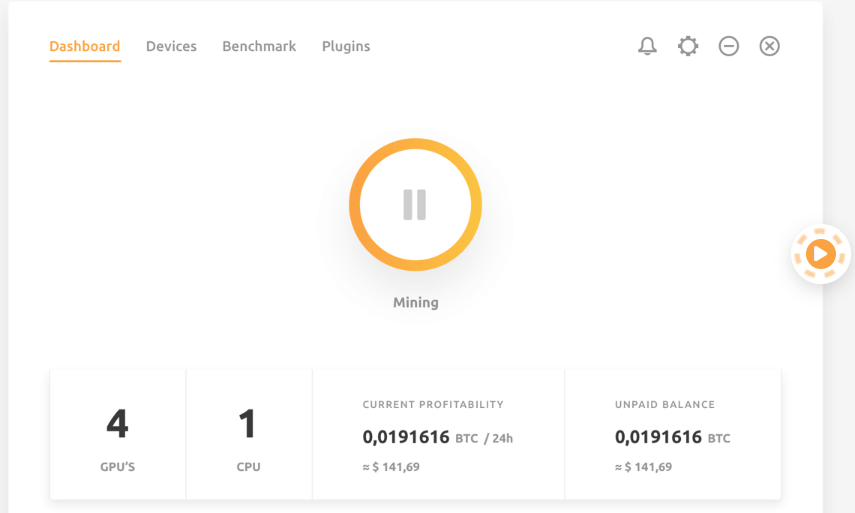 NiceHash is a free Bitcoin mining software that simplifies mining and cryptocurrency trading. It allows you to control all your mining rigs remotely. In addition, this Bitcoin mining software makes it easier to check the status of your mining operations.
With a single click, you can start the prey. Also, you can control every device on your network. NiceHash also allows tracking of the fan's profit, speed, load, and temperature.
A certain comparative analysis methodology determines the most profitable algorithms for your mining hardware, but you can still manually choose the algorithms you want to facilitate.
Specifics:
Return calculator
Options for entering and withdrawing cryptocurrencies
Easy to use and intuitive graphical user interface
Instant notice.
ECOS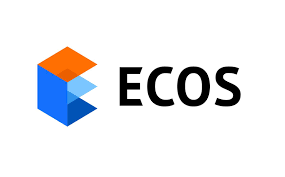 ECOS is one of the best cloud mining engines in the industry. It is the first cloud mining provider to operate legally. ECOS has more than 90,000 users from around the world. Perfect for beginners.
Moreover, ECOS is a full-fledged investment platform. It includes cloud mining, purse, stock exchange, investment portfolios, and savings. ECOS has a convenient mobile application. It is available on the App Store and Google Play.
Specifics:
The minimum mining contract price is $49
Convenient calculator on the site for choosing a mining contract (there is a standard and pro version)
Detailed transaction history
Daily payment
Very low minimum output from 0.001 BTC
Wide range of contracts
Get a free mining contract for 1 month after registration.
Final Thoughts
So, all the above BTC mining software has positive and negative sides. The best Bitcoin mining software will depend on your specific needs. BFGminer is an excellent mining software if you are an advanced user looking for features that allow you to customize the mining process to your liking.
On the other hand, Kryptex Miner is perhaps the best Bitcoin mining software available today. EasyMiner is ideal for users who want to manage different cryptocurrencies from the same place.
CGminer is ideal for those who want open-source mining software that can work on any device and is compatible with various mining equipment. Maybe, it's the best mining software at the present time.
Each Bitcoin mining software listed above offers some advantages. You decide which one provides the desired functionality. Once you determine this, you can choose the best Bitcoin mining software.